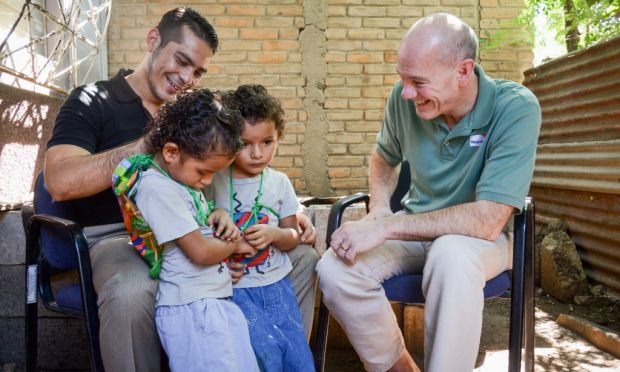 President of World Vision International, Kevin Jenkins visited Nicaragua to know some of the initiatives developed by World Vision Nicaragua mainly oriented to minimize the high levels of violence against children and adolescents
"It was a very intense visit, we found very inspired stories that show the deep commitment with the communities to improve this situation, many times by doing some volunteer work" expressed Jenkins to answer the question how he would describe his experience on the field.
During his visit, on November 6th and 7th, Jenkins has the opportunity to talk with parents, youth and children who have participated on the Campaign to prevent violence in their universities, schools or on their roles as Justice Promoters in communities where World Vision Nicaragua develops programs and projects.
The visit of World Vision International President is part of the official start of the 25th anniversary of World Vision in Nicaragua.
Currently the organization at local level has presence in 10 departments of the country, 28 municipalities where we are developing projects in Education for Life, Health, Nutrition, HIV and Children´s protection.
About him:
Kevin Jenkins became the seventh president and Executive Director of World Vision International on October 2009, after 10 years of relation with the organization as sponsor, volunteer and as a board member in World Vision Canada.