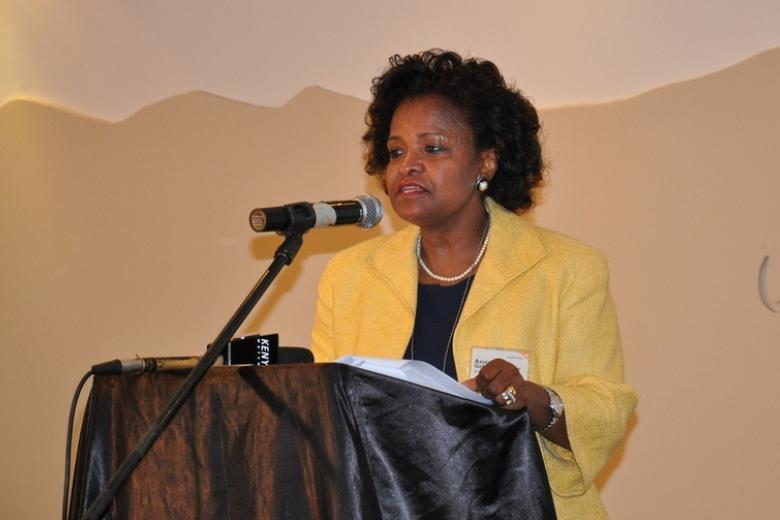 The 21st Century is an urban century
Wednesday, July 31, 2013
Across the globe, 100,000 people move into slums every single day – many of them children. The 21st century is proving to be an urban century with the world reaching its urban 'tipping point' in 2007. Cities are growing by 60 million people each year with poverty expanding across the rural‒urban continuum. This is presenting a dilemma for NGOs and challenging the traditional models of development.
Statistics like this are confronting for NGOs, and it's often difficult to ascertain the entry points in order to address the causes of poverty people face in densely populated slums.  World Vision is now committed to scaling up its investments in urban contexts and is keen to learn from good practice to maximise its impact in cities.
World Vision's Centre of Expertise for Urban Programming (Urban CoE) has been driving a learning agenda across the World Vision Partnership about diverse urban contexts and developing innovative models emerging from the urban pilots.
To table the lessons from its initial research, as well as hear from experts from the wider sector, the Urban COE hosted a Global Urban Summit in Nairobi in June 2013, drawing on the distributed expertise within the World Vision Partnership, as well as engaging partners such as UN-Habitat, UNDP, UNICEF, OXFAM and the Red Cross. More than 100 delegates from around the world shared their insights about urban issues, challenges, innovations and programming models. The summit provided a space for discussion and discourse to find workable solutions to address child-wellbeing in cities. The Governor of Nairobi addressed the conference seeking partnerships to contribute to Vision 2030 for Nairobi and the Kenyan media covered the event on National TV.
Participants expressed the value of such summits which provide a shared learning platform for cross-sectoral and multidisciplinary dialogue between civil society, researchers and policy makers on issues related to sustainable urban development. World Vision staff remarked that the summit demonstrated World Vision's "drive to improve urban programming in order to reach out to children and communities living under the harsh urban environment".
The Urban COE is committed to creating a knowledge platform across the World Vision Partnership  to enable practitioners and thought leaders across the organisation to explore our value proposition in order to  contribute to 'Cities for Children' – promoting healthy, safe, resilient, prosperous and just cities where children can thrive. The Global Urban Summit was a great way to bring this agenda to the international stage and receive input from experts from various disciplines.
Photos from the Urban Summit can be viewed in a Flickr gallery by clicking the link below:
Two videos that were broadcast to participants during the Global Urban Summit are also available for viewing at the following links: