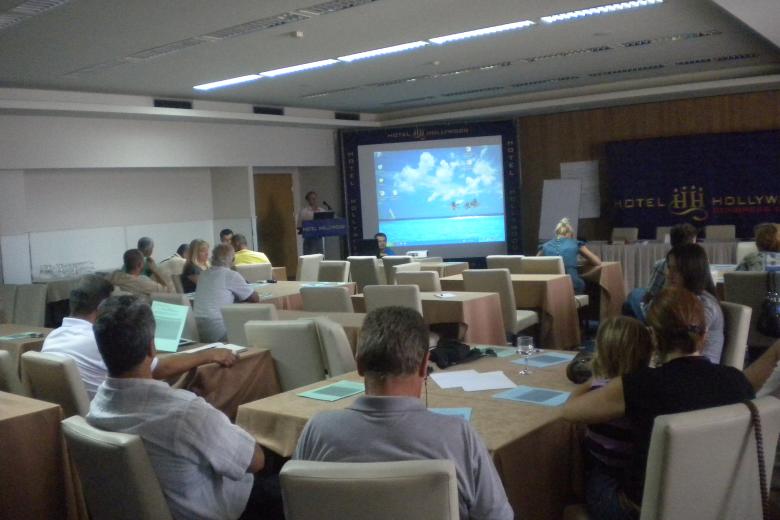 Communities form solidarity groups to assist vulnerable children
Friday, September 7, 2012
Established with an aim to promote solidarity amongst communities in solving the health and education needs of an increasing number of poor-of-the-poorest registered children, solidarity groups of World Vision's Majevica Area Development Programme are changing children's lives for better.
Since October 2011, these solidarity groups from the communities of Kalesija, Tojšići, Rainici Gornji, Sapna, Vitinica, Kozluk, Skocic and Križevići have helped vulnerable children with food and clothing, medicines and other necessities needed to solve their immediate needs. Solidarity groups are established in each of the central schools and conduct mini projects that presume sharing the costs and resources between World Vision Bosnia and Herzegovina and the respective solidarity groups.
"With our projects we wanted to encompass as many families and children as possible," says Agan Gušić, president of the Council of parents in Sapna Primary School, adding that there is lot of children who need help. "We are thankful to World Vision for their support and we hope to continue with more projects in the future."
In order for the representatives of solidarity groups to exchange their experience and knowledge gained so far, World Vision organized a one-day workshop on June 30, 2012, called "Reflection unto Solidarity groups' realization projects". The workshop also provided a place where participants could present their recommendations on how to continue with their activities in the future.
When asked about the biggest value of this project, Draženko Čivčić, Senior Sponsorship Officer in World Vision Bosnia and Herzegovina, answered, "The biggest value of this project is that we, as World Vision, did not initiate activities, but communities did. The only thing we asked solidarity groups was for them to respect our criteria in selection of children and procedures in writing mini-projects."
Eight solidarity groups presented their activities at the workshop, which included: delivering packages of food, clothes and footwear to children, procuring firewood for families from Roma minority, securing diapers for children with special needs, purchasing eyeglasses for one child, helping another child with health treatment and building a home for one vulnerable family.
"Activities of solidarity groups are set to aim at those the most vulnerable," adds Draženko Čivčić, saying that this project also represents the hope that those the most vulnerable will be identified in their community and offered much needed help.
Activities of solidarity groups are financed by the Sponsorship project of World Vision's Majevica Area Development Programme.