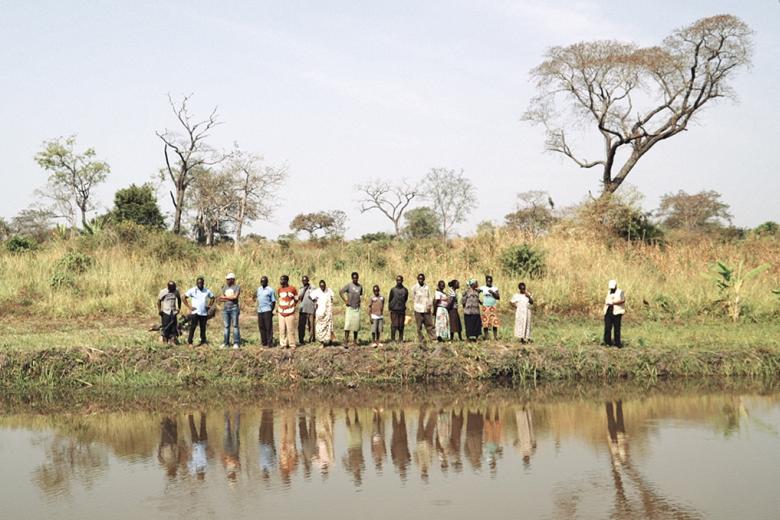 Fishing for a solution to hunger in South Sudan
Monday, September 28, 2015
Yambio, S. Sudan 
Akorogbodi Fish Farm 
In South Sudan, fish are helping communities make themselves hunger-free. 
In the past, the only way for communities in South Sudan to have access to fish, a  good source of nutrition and income, was to purchase them from Uganda at high import prices.  
However, when World Vision programmes brought fish ponds to these communities, fish no longer had to be imported - they merely had to be caught from the ponds now located within the communities, ready to be consumed for sustainable nourishment and sold for sustainable income. 
The approach is more scientific than anything the South Sudanese communities had done before. The species raised - Tilapia - grows rapidly and can be easily cared for by youth or other trained community members. And now they can generate income that impacts their whole life, not just their hunger. 

It takes the concept of teaching a man to fish to a whole new level.  
Teach a man to fish, and he eats for a day. Teach a man to grow fish, and he eats for a lifetime. 
This is one way World Vision is fighting for a #HungerFree world.