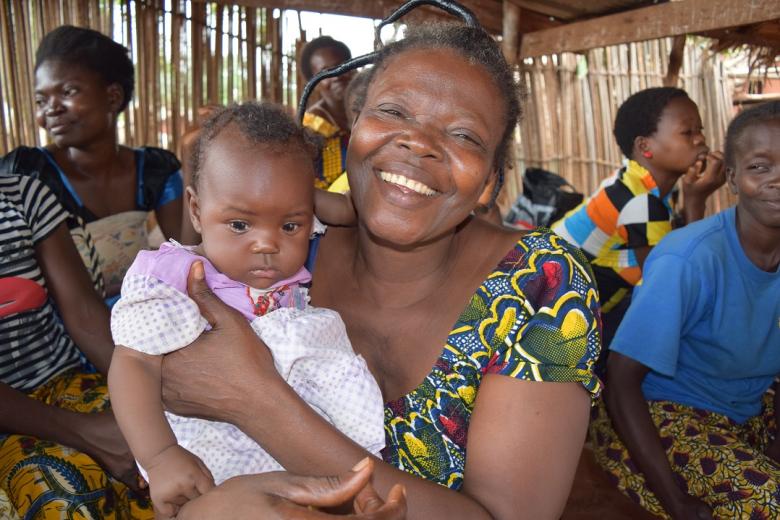 This grandma in Congo saves granddaughter through locally available malnutrition busters
Wednesday, December 21, 2016
Séraphine Ali was born three months and three weeks premature. Her mom died after delivering her after six months of pregnancy. She has a twin but she died at birth. Séraphine, now three months old, was frail and sickly. Under the care of her 61-year old Grandmother Seraphine Dana, feeding her was a struggle. "It was difficult to feed my granddaughter as healthy food suited for infants is extremely expensive," said Seraphine Dana.
"I got concerned when my granddaughter started losing weight. I was worried of losing her after I lost her mother," added Séraphine Dana. A widow, she is jobless and found it difficult to work and earn some money to support her family. "I used to earn selling water to get enough to provide for the needs of the house. Now I cannot leave her behind and nobody to take care of her," she explained.
"I do not worry of Seraphine Ali any more. I have learned a lot for my family to survive"
To help address this nutrition deficiency in the community, World Vision works in association with community-based organizations to improve children's health and increase those who can properly read, write and calculate at the end of their primary schooling. The Fondation Famille D'accueil (FOFAD) is one of the community-based organizations that World Vision supports. The organization takes care of 300 malnourished children in the community, along with their families. When Séraphine Dana learned about World Vision's assistance, she decided to contact FOFAD to check the nutritional situation of her granddaughter and seek help.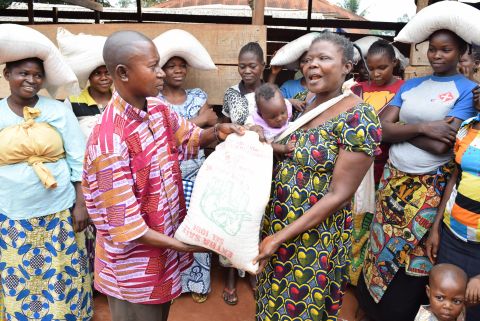 Her resourcefulness paid off. Séraphine Dana got trained on preparing healthy food for infants and young children. She learned how find local ingredients that provided children with a balanced diet. She learned that "masuso" – a mix of corn, sugar and soya – can help maintain the health of her granddaughter. Together with Seraphine, 375 mothers also trained on preparing nutritious food for their children using local resources. 
Gallery: How we're tackling child malnutrition in DRC
Putting to use all the knowledge she learned, Séraphine Dana watched as her granddaughter started to grow up. "Now, my granddaughter is healthy. She gained weight from eating a mixture of corn, sugar and soya. All this I learned after the training by FOFAD supported by World Vision," says Séraphine Dana.
"I do not worry of Seraphine Ali any more. I have learned a lot for my family to survive," Séraphine Dana says. World Vision, through FOFAD, has provided the families to generate income through small livelihood projects made possible by the support of the savings group program.
According to Mbuta Mafuta, the National Nutrition Coordinator for Gemena, the levels of malnutrition in the area has several levels:
9.5% acute
47% chronic
26% with weight insufficiency
Dr. Ngenda Chiza Phillipe, and epidemiologist and World Vision's Health and Nutrition Advisor, says the main causes of the children's health problems are related to under-nutrition and deficiences in micro-nutrients.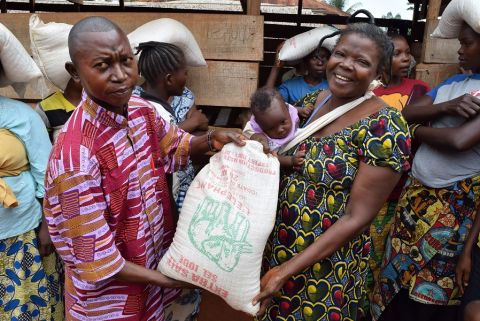 Read or watch a video about the "grandmother-inclusive approach"