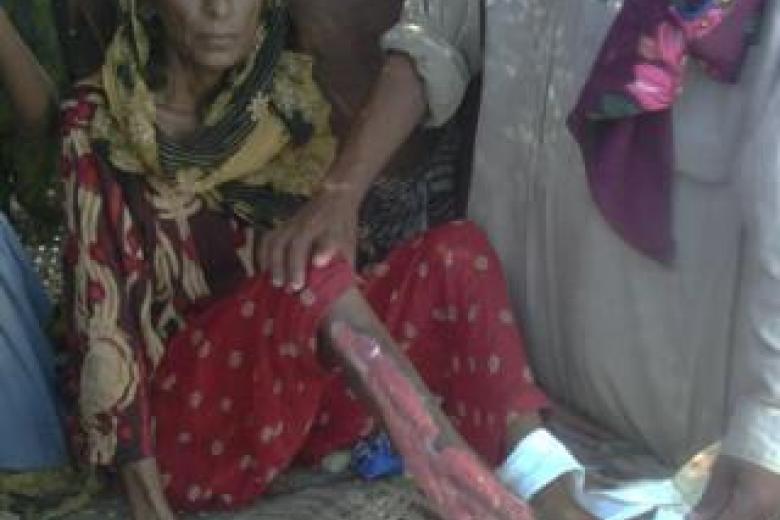 Helicopter airlifts deliver relief items to unreached families in Pakistan
Monday, October 25, 2010
Tomorrow, October 23, we will have our first helicopter airlift to the village of Sabo Burro. Tents, hygiene kits, cook sets, tarps, water containers, mats and water purification tablets will be delivered to 116 families living on the "flood protection" canal banks.

While registering the families for the distribution, I met a lady with an ulcerated leg, her entire skin gone. Health teams are needed for the large numbers of people. For months the people have been drinking flood water as it is their only source.

While NGOs, including World Vision, the government of Pakistan and local organizations have already distributed large volumes of relief supplies, none have made it to this area of the Qamber District. People are desperate for assistance. On Monday (Oct. 25) we expect to carry out our second helicopter delivery of NFIs to Bhutti Lashkari, a short distance from Sabo Burro.

While many people are now able to return to their villages and homes, for the vast majority, their homes have been completely destroyed. World Vision is now preparing for its early recovery program which will address the needs of the people for the next 12 - 18 months.