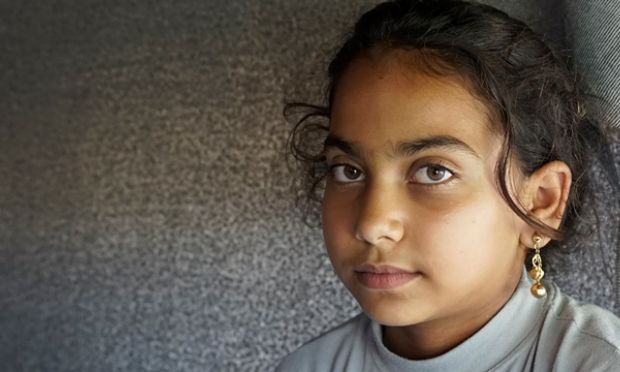 When it comes to narrating about life as a refugee, Feryal, a Syrian mother of four, tells the stories of young girls who spend their days in the fields, on the streets and in very small tents. She no longer mentions memories of the war and does not speak of the need for assistance or help. Feryal is only concerned about the safety and protection of her youngest daughter, 10-year-old Aryam.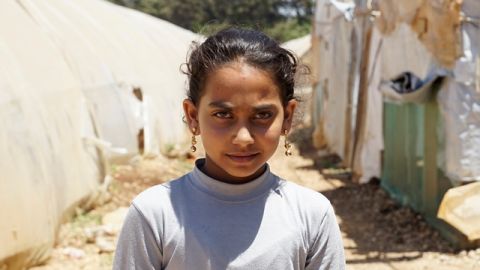 Feryal remembers her children's life in Daraa, a Syrian town near the border with Jordan, before the war and all the misfortunes that sprang from it. "We lived in a peaceful environment. All of our neighbors treated each other as family," she remembers. Her family's safety never worried her. However, in 2012, the circumstances changed. A year after the war began in Syria, Daraa was no longer a safe town. Brutality, violence, and death knocked on the community's door. Back then, five-year-old Aryam had trouble coping with these major changes. Her happy neighborhood had turned into a battle field and she was overwhelmed. Initially, her family had to leave their house without any of their belongings, letting go of the town where the children was born and raised. Later on, the family fled the country to start a new life in a tent in Lebanon. "Everyone was a stranger and none of the faces were familiar for Aryam who feared that everyone died," recalls Feryal.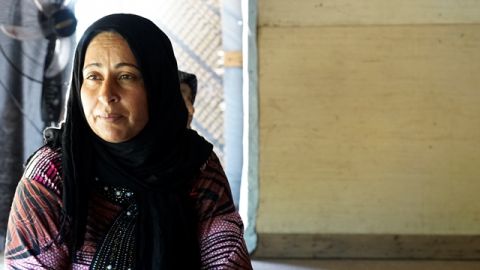 Even as the family settled in to the tented community, their new life had hardships. Feryal and her husband needed to secure an income for them to survive. Five years later, Aryam had grown up to be a beautiful young girl. However, her fears turned into aggressiveness. She expressed herself with a loud voice and never showed excitement about any activity. Unlike other children, Aryam barely conveyed feelings of love or care to her family members. "My daughter is difficult, and life in the settlement is to blame for this", says Feryal. As a mother, Feryal had difficulties in deciding how to raise her children. Should she lock them in the tent to protect them or should she let them wander around in the fields nearby? "Keeping them away from people wasn't healthy, so I tried the other option," Feryal now says. "I knew it was dangerous for girls to be wandering around alone among strangers; however, children cannot grow up between four walls."

When World Vision informed the residents of the settlement of its psycho-social support programme, Feryal knew that this was exactly what Aryam needed and was thrilled to learn that it was an age-appropriate activity. Funded by UNICEF, World Vision implements a psycho-social support programme where vulnerable children attend sessions with trained animators and receive emotional support needed through a variety of activities. Sooner than expected, Aryam showed progress. She was finally excited about certain activities, like drawing and coloring. However, the mature 10-year-old believes that the most valuable lesson was "learning when to say no". "It happens frequently, when I am wandering around with my friends and strangers approach us. At the center, I was taught to never talk to strangers and to always say no, when something doesn't feel right," says Aryam, who mentioned that since she and her friends have been going to the same center, their walks around the town have become fewer and fewer. "The center is like a solution to our worries. Our daughter now goes to a place where she is protected and safe," smiles Feryal.
Not only was Ayram in need of the company of other children who were going through similar circumstances, but also she was longing for guidance – of someone telling her to say no to risks and strangers. Aryam became aware of the risks behind the lifestyle of young refugee girls living in tents, and how to mitigate them. As for Feryal, a mother will always have her concerns. However, she knows that, for a couple of hours during the day, her daughter is safe and enjoying a protected childhood within the walls of a colorful classroom.