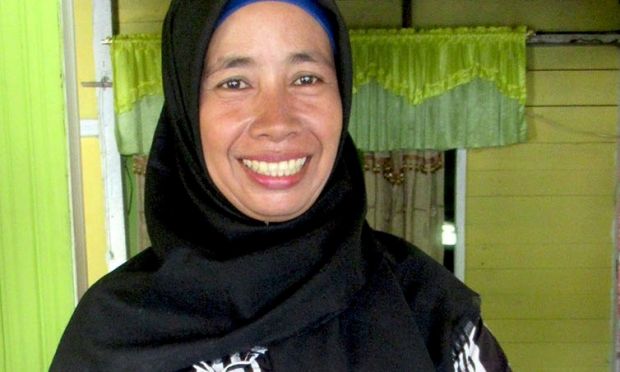 Being a health cadre in Integrated Health Post (Posyandu) is a blessing for Rita. Woman who comes from Sebagu village has devoted herself as a cadre since 2016. She always does her job with happiness, eventhough she has to work by cycling.
She started her dedication in Integrated Health Post since she joined Infant and Young Child Feeding (IYCF) or Pemberian Makan Bayi dan Anak (PMBA) on April, 22-24 2016. Since that day, Rita becomes a proud cadre and does the job happily.
She gives training, counseling and visits women by using her bicycle. She is cycling excitedly in her every single step.
The pregnant women are her main priority. She gives them the new knowledge about giving exclusive breast milk for infant and complementary feeding. When the time comes to give birth, Rita cycles very fast to get arrive on time and help the pregnant woman.
Sharing knowledge about pregnancy and childbirth is her commitment. She is happy if the participants understand what she has explained.
"Glad to know if they are practicing the knowledge at home. At first, they didn't know anything but now they are full of everything," said Rita.
She also says her biggest challenge is when she sees the participants who are not responding or ignoring her. However, she tries her best to give optimal information so that the women care more about their healthy.