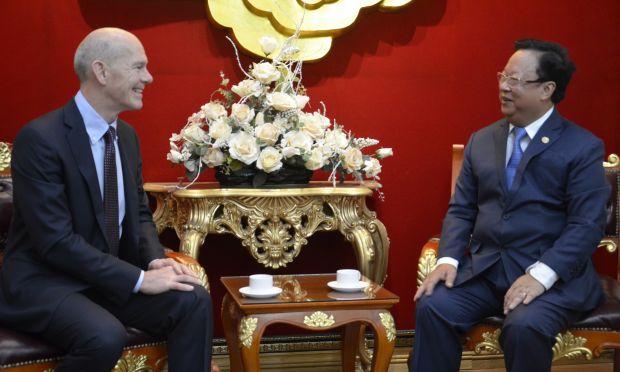 On September 28, 2016, World Vision International President, Kevin Jenkins met the President of the Socialist Republic of Vietnam, His Excellency Mr. Tran Dai Quang.
Mr. Jenkins was also presented with the country's highest award for foreigners, the Medal Of Friendship, to recognise World Vision International's support to reduce poverty and improve the well-being of needy children in Vietnam.
Mr. Tran Dai demonstrated detailed knowledge of World Vision's work in his remarks, noting, "The projects of World Vision International have rendered great help in terms of assisting the development of struggling communities and for that, I am very grateful."
Thanking the President for the Medal of Friendship, Mr. Jenkins said the award recognised the hard work of the local staff and the leadership of National Director, Tran Thu Huyen. He also acknowledged the strong support provided by the government and pledged World Vision's continued support for the country as it pursues the Sustainable Development Goals, especially those relating to children and women.