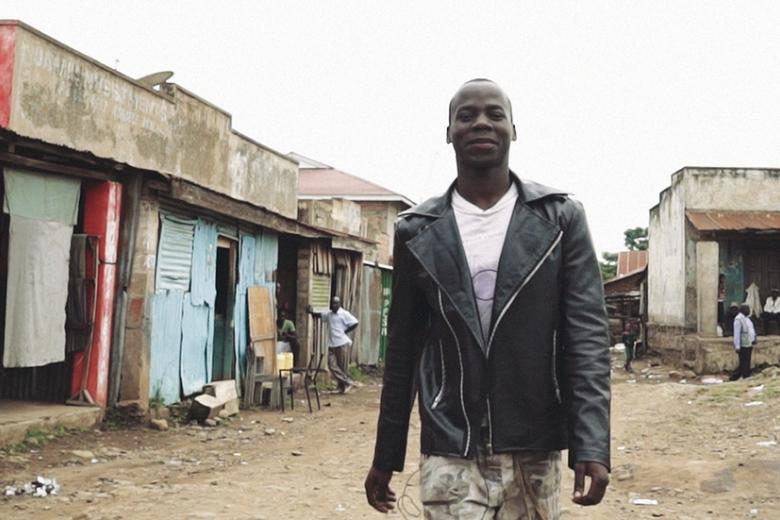 Meet Washington: The Aspiring Dancing Electrician
Monday, September 21, 2015
The cloud of dust that swirls around Washington's feet when he dances is a lot like the cloud of likeability that seems to follow him around. His shy smile and infectious giggle could win anyone over. 
The young dancer who dreams of becoming an electrician has an attitude that's deceptively optimistic. 
A Kenyan boy born to a mother struggling to provide for her children, Washington's young life has been marked by poverty. His story is the story of many other young people in Kenya, where around 10-15 million people suffer from chronic food insecurity and some 7.5 million people live in extreme poverty.  
Moving a sheet pinned to a string that serves as his front door, he shows the home his mother made for him and his siblings, optimistically describing what he calls their "poor life situation" as "not very good." They ate one, maybe two meals a day. 
The dancing optimist caught a break when World Vision sponsorship gave him and his siblings a chance to go to school. He decided he wanted to become an electrician in order to give back to his family, especially his mother, who worked so diligently to provide for her children during Washington's young life. 
Washington is a young man full of potential, like so many other Kenyan youth, who simply haven't had the opportunity to excel.   
HungerFree is the movement that can provide those opportunities. 
HungerFree aims to unlock the full potential of young people to break the cycle of poverty and free their communities from hunger once and for all in Kenya and South Sudan.
It works through World Vision programmes that provide food assistance in the short term and put assets directly into young people's hands to empower them to develop sustainable income & food security for themselves and their families over the long term. HungerFree is a holistic approach that simultaneously addresses a youth unemployment crisis that's left 17.1 per cent of young people unemployed in Kenya alone – just by allowing young people to put their skills and talents to use. 
The HungerFree movement is the spark that could ignite Washington's future – maybe even as the first dancing electrician Kenya has ever known. 
Join the movement to help Washington and others (electric?) slide out of hunger at hungerfree.org.