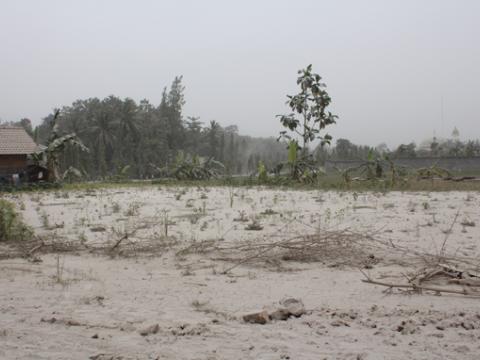 Mount Kelud Eruption update: Ashes are Still Everywhere
Sunday, February 16, 2014
Situation updated by 16 February 2014:
Kediri's street covered with solid volcanic ashes from an eruption of Mt. Kelud, East Java Province.

World Vision Indonesia's relief team in Kediri started distributing emergency assistance for the evacuees on Sunday.

"We have been distributing family kits and masks for the impacted community groups here starting this morning," team member Shintya Kurniawan said from Kediri on Sunday evening.

World Vision aiming to distribute in 4 shelters which are closest to the mountain; Sumber Agung, Segaran Village, Duwet and Pojo. The distribution at the first three places consisted of more than 380 packages of family kits and 960 masks.

Click here to see the gallery of Kediri, after the eruption.