The first time the teachers at World Vision's Early Childhood Education (ECE) center met Abdallah, they knew they were meeting a special six-year old. For a Syrian refugee boy residing in an informal tented settlement (ITS) in Lebanon and experiencing the worst forms of vulnerability, Abdallah has retained his remarkable smile. From his first day at the centre , the boy stood out as the class clown, showed signs of intelligence, and was a natural at making friends. Despite his refugee status, the teachers felt that Abdallah's parents succeeded in maintaining a positive environment for him. Little did they know that Abdallah was the one spreading positive vibes at home amidst his grieving family.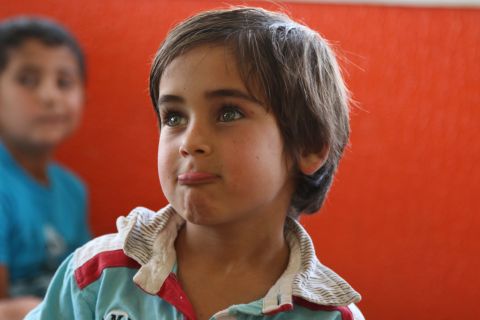 In February 2018, the boy's 18-month -old sister, Malak, died as a result of pneumonia. Four months later, her mother still cries herself to sleep every night, while her father avoids talking about her. Abdallah's brother and sister still wait for her return from the hospital in spite of being told that Malak is now an angel. Only Abdallah or "Abboudi" as his mother, Najwa calls him, understands the bitter fact that his sister is no longer among them. "He used to repeat the same sentence everyday: 'God loved her so much that he took her to be with him'," recalls Najwa. Whenever Abdallah sensed that his parents or siblings missed Malak, he would tell a story and succeed in distracting them from their grief. Najwa, however, knew that after the siege on their town in Syria, the violent attacks, the journey from Syria to Lebanon in a snowstorm, and the death of their sister in Lebanon, her children would eventually show signs of distress. Indeed, both Abdallah's older brother and his younger sister are struggling to deal with anxiety. "Abboudi is the only one holding it together!" she says. "This boy is strong, focused, and above all, optimistic. He loves life. He likes to enjoy every moment." Najwa and her husband enrolled Abdallah in the ECE programme, because they want their children to get all the educational opportunities they themselves missed in their childhoods. The programme, funded by UNICEF and implemented by World Vision, offers a peaceful environment where children can learn through playing for a period of four months. "Abdallah specifically has so much potential. I just know it in my heart that he will achieve alot," utters Najwa.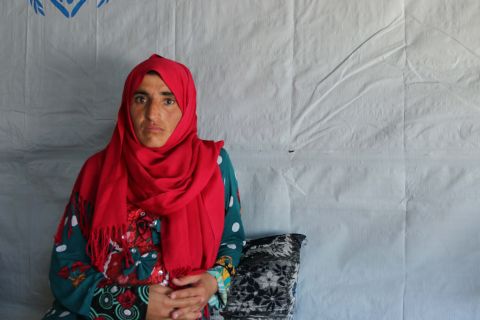 The sorrow at home did not keep Abdallah from shining at school. "There was never a session where Abdallah did not participate. He is always active in class," says Tracy, WV's center supervisor. "Abdallah always finds a seat close to the teacher and the white board. He carefully listens to every word said in class. The teachers love how serious he is!"
"I want to learn big numbers, and more words in English. I know the days of the week, numbers, and some of the animals. I want to learn all of them," says Abdallah with excitement. "I can't wait to go to school next year!" Abdallah does not dream of becoming a doctor or a teacher like other children in his class. He dreams of becoming a carpenter because he loves art, especially drawing, painting, cutting shapes and figures. As well, his eldest cousin Omar is a carpenter, and Abdallah looks up to him. "Abboudi used to visit Omar's working place every afternoon, just to watch how one piece of wood turns into a chair or piece of décor. He used to come home amazed!" recalls Najwa. Unfortunately, Abdallah hasn't seen his cousin since Omar was resettled to another country.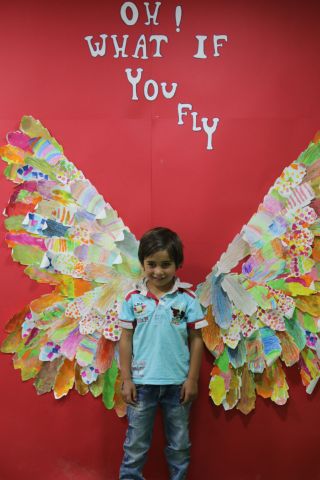 Like many refugee children, Abdallah lost so much. He lost all aspects of a normal and safe childhood, a role model and, most importantly, a family member. Nevertheless, like hundreds of Syrian boys and girls, Abdallah is now more resilient than ever and capable of holding on to his dreams. World Vision will continue to support young boys and girls affected by the brutality of the war and encourage them to pursue their dreams.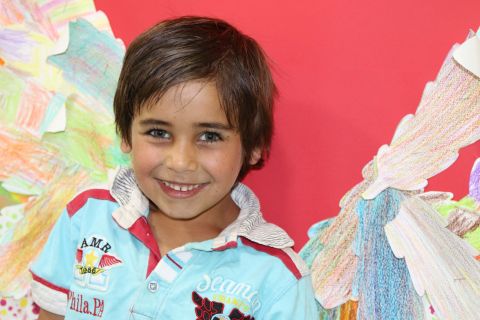 ---
Featured image: