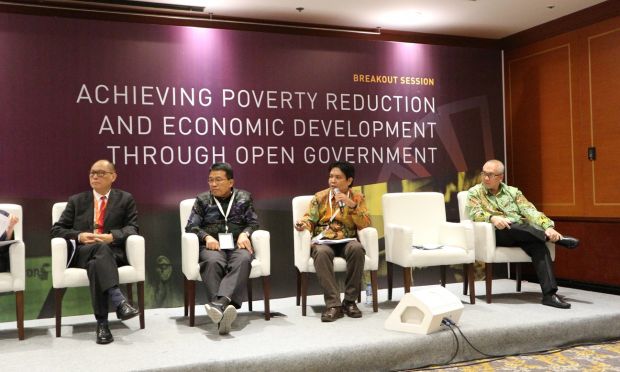 The Open Government Partnership (OGP) is a multilateral initiative which aims to make sure commitments from governments to promote transparency, empower citizens, fight corruption, and use new technologies to strengthen governance. On December 14, 2017 the OGP held "Asia Pacific Leaders Forum (APLF) 2017", which entitled Open Government for Inclusive Development, in Jakarta, Indonesia.
Indonesia is 1 of the 8 OGP initiating countries. Currently, there are 14 member countries OGP in Asia Pacific. Through the theme, APLF strengthens the commitment of the open government in this region.
Wahana Visi Indonesia Supports Open Government
Since 2014, Wahana Visi Indonesia (WVI) has been running a program of GPSA (Global Partnership for Social Accountability) initiated by the World Bank. GPSA is the application of Citizen Voice & Action (CVA), a social accountability approach to improve dialogue and relationships between communities and governments. The program which is focused on improving maternal and child health status is implemented in 3 districts; they are Regency of Kupang, North Central Timor (TTU) and Sikka, in East Nusa Tenggara Province (NTT).
"The CVA approach contains of 3 aspects, namely community engagement, community gathering and scoring cards," Andreas Sihotang, Project Manager of GPSA, WVI, explained when delivering his presentation in APLF 2017. Mr. Sihotang also said that these 3 aspects also support the improvement of government services to the community.
WVI, through its program, has participated to create open government in Indonesia and had been invited into this international forum.
The statement is reinforced by Diana, a village facilitator from Nita Village, Sikka. A woman who works in the Village Consultative Office and also attended the forum said, "Before there was no assistance from WVI, we did not dare to express our opinion. Now, there are dialogue and cooperation between citizens, the provision of services and local government, starting from the RT (Neighborhood Association) level. "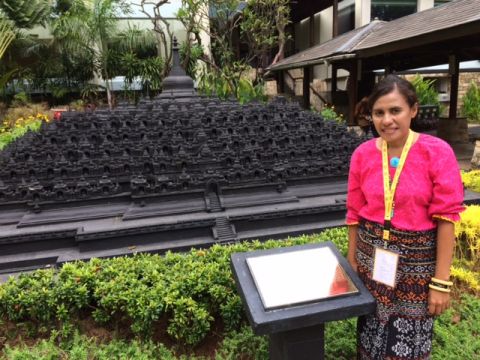 (Diana, a housewife who cares about the right to speak so that people's voice could be heard by the local government officers.)
World Vision Runs Hundreds of Citizen Voice & Action's Programs
CVA is also a World Vision's approach to social accountability. World Vision, a partner of Wahana Visi Indonesia, has more than 630 CVA programs in 48 countries in 2016. The statement was mentioned by Otto Farkas, Programmes Director, South Asia and Pacific Regional Office, World Vision International. He was one of the speakers during Subnational Leaders Roundtable in APLF 2017.
Mr. Farkas said that OGP is actually to promote public service reforms. Through CVA program, World Vision participates in monitoring government services, such as health and education, and facilitating an advocacy methodology that results in the improvement of inadequate government-provided services in order to increase the well-being of children. Budget transparency, service performance transparency, citizens monitoring and complains mechanisms are examples of public service reforms that are done in CVA program.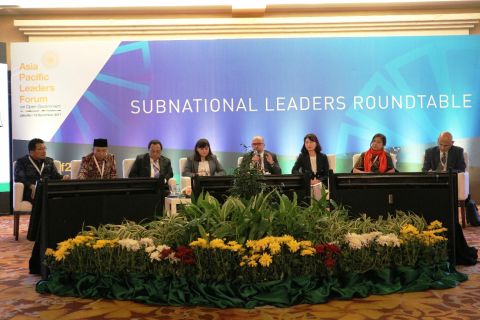 ((holding a microphone) : Otto Farkas, Programmes Director, South Asia and Pacific Regional Office, World Vision International)
Written by: Regina Veronica Edijono, Editor of Wahana Visi indonesia