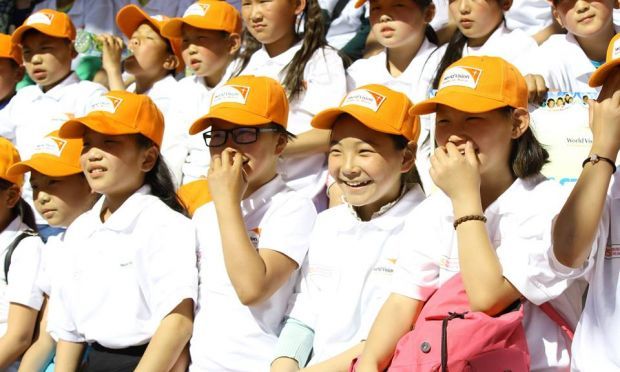 Asia Pacific has among the world's highest smartphone penetration, trailing only Middle East/Africa
Nearly 200 telecom companies work in 54 countries in the Asia Pacific region
The region contains more than half (60 percent) of the world's population, including an estimated 717 million youths, a figure that has tripled since 1950.
Telecom companies are expecting to ramp up business operations in the region, contributing to 7 percent of the region's GDP by 2020.
Why non-profits?
Ewan Sutherland
, an independent telecommunications analyst and research fellow at Johannesburg-based Witwatersrand University
has outlined some factors
driving telecom's push to invest in social impact as part of its growth strategy: a push for operators to find more customers in remote, previously off-grid, rural areas; social inclusion through initiatives like services for the disabled; the need to boost resilience to ensure telecom services during disaster, and; national security in terms of helping police gather information.
Field-based non-profits offer telecom companies strategic platforms to boost social inclusion and geographic reach that complements the telecom industry's marketing and CSR strategies, Sutherland concluded.
Some
43.5 percent
of the population in Asia is regularly connected to the Internet. The region has seen rapid mobile subscriber growth – especially in countries like Myanmar, which has opened up its market to competitive bidding – according to
research in digital trends
in Asia by a Singapore-based social research agency. Almost one-quarter of the population in Myanmar is connected to the Internet, a 9,500 percent increase since the agency started measuring Internet penetration there in December 2011.
No matter that World Vision works with the most vulnerable, people who may not convert into customers immediately. The Mongolia-based telecom company, Mobicom, said the market is so "highly" competitive that traditional advertising in the coming years to reach new customers won't be as effective as before. "We have established our CSR department and created a long-term strategy to stand out in the market, and differentiate our branding and image through customer care and to create increased customer satisfaction through our contribution to society," its representative told WorldVision.
Why World Vision?
Mobicom set up its CSR department in 2014. The company partnered with the government's National Authority for Children and World Vision Mongolia that same year to launch the inaugural Child Help Line 108, a child protection initiative offering children a toll-free hotline to seek advice and report abuse. WV Mongolia-Mobicom's second collaboration is boosting clean water and improved sanitation in rural schools. Mobicom's funding to both projects is $67,000 USD and $740,000 USD over four years, respectively.
"We agreed to partner with World Vision Mongolia because of its dedication, scope and experience towards relief, development and advocacy, as well as its professional manner, passion and our mutual respect," explained Mobicom.
Cambodia's largest telecom company, Smart Axiata, and World Vision Cambodia have partnered to boost vulnerable youths' awareness of risks involved with alcohol, drugs, migration and trafficking through life skills sessions and sports. The "One Goal" project aims to benefit at least 300 vulnerable youth from three provinces. In February 2017, WV Cambodia negotiated another deal with the telecom to provide mobile phone service for all WV staff. Savings will be approximately $53,000/year, and staff will receive more benefits than before.
Smart Axiata's CEO, Thomas Hundt, said Smart and World Vision share a common goal of engaging and enabling youth. One Goal fits Smart's CSR goal of "triggering positive change" and empowering Cambodians to help their communities and families become more sustainable, he added.
Telecom companies are expected to invest $730 billion USD in capital spending in the Asia Pacific region between 2014 and 2020, according to Groupe Speciale Mobile Association (GSMA), the London-headquartered trade body of 800 mobile network operators worldwide. This investment will translate to more than six million jobs, and almost seven percent of the region's GDP by 2020.