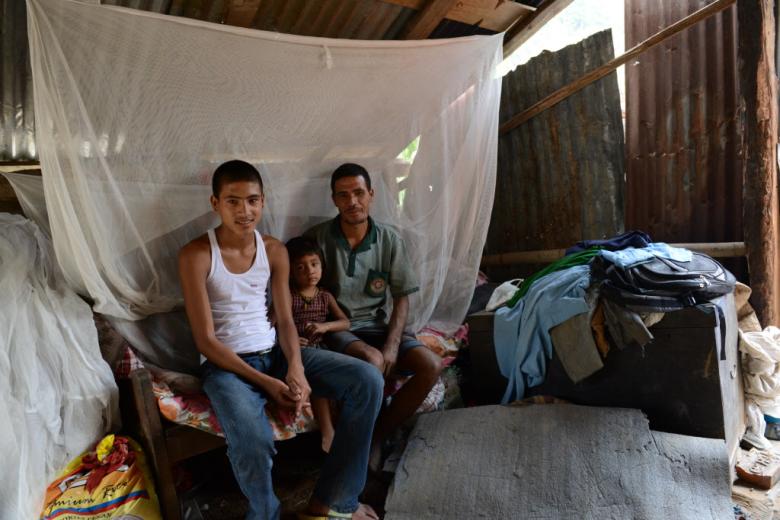 Nepal Earthquake -When all is lost
Thursday, July 23, 2015
The song goes like this:

"Marne Kasailai Rahar Hundaina, Tara Na Mare Ko Prahar Hundaina
Bhagera Jau Kun Thau Jau, Manche Na Marne Shahar Hundaina
Translated is means:
"Nobody likes to die but there is not a single second when people don't die.
Where shall I run, where shall I hide, there is no town where people don't die."
The lyrics of this local Nepali song vividly described my flustered emotions
as I made my way, village after village, to fathom and report on
the magnitude of the Nepal Earthquake and its brutal lashing on the natives.
Treacherous terrain revealed the enormity of the devastation.
With complete villages flattened, it felt like a cloud of gloom hovers.
When I met 16-year-old Robin, he was standing next to a pile of rubble.
Tall and slender, Robin stood next to his former home, just debris now. He is a young man uprooted from its foundations. On the day of the earthquake, he was outside washing his clothes by a stream.
"The ground shook," he said. "I left everything and ran to search for my parents, who were in the house. As I approached the road, I saw my uncle's house was completely destroyed and half of his body was stuck under the rubble."
Robin helped rescue his uncle, who lost a finger in the accident but escaped the jaws of death.
The search for Robin's parents continued, however.
With a blank expression, the teenager said, "Local people helped in the search and we found my parents after two days."
It was only then Robin had to face the daunting reality of his parents' deaths.
"The first night, all the survivors stayed in the field together," he said. "And now I live with my uncle's family."

I just sat and listened to his agonizing ordeal, it was as if Robin was physically present but his mind was distant and detached from his tormenting present. 
There was pain in his eyes, but no tears to unleash his sorrows.
Withholding his grief, Robin chose to keep busy by building a temporary shelter with his uncle. He explained, "I don't want to think about what happened in the quake and we don't talk about building a permanent house."
World Vision provided Robin's family with tarp and rope to keep their temporary home dry. His family also received relief materials consisting of a water and sanitation kit, a solar light, blankets, mosquito net and hygiene kit, thanks to the World Vision Nepal Earthquake Response.


Being a loving and caring brother, Robin shared his fears about his separation from his sister.
"My only concern is for my sister who studies in the city. They're experiencing many aftershocks, so I fear another earthquake. What will happen to her if another quake occurs? I'm so far away, so who will protect her?"
After expressing a desire to study further, Robin said: "I want to work in a bank someday. That's where all the money is."
As he spoke, I caught a fleeting glimpse of a smile on his face. It was this moment that stirred hope in my heart. Meeting Robin was a humbling moment. In just a short time, he had taught me lessons of courage, resilience and selflessness.

Silently rooting for Robin to overcome his overwhelming tribulation and to fulfill his dream, I left the village of Sindhupalchowk with a kindled heart.