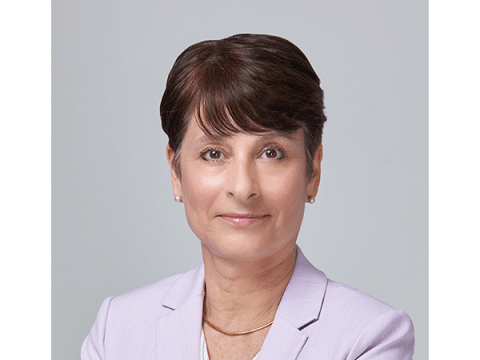 Regional Leader, East Asia, World Vision Asia Pacific
Teressa (Terry) Ferrari is responsible for strategic oversight and coordinating technical, managerial, and operational support to national offices in Thailand, Vietnam, Cambodia, Laos, Mongolia, China, Myanmar, and North Korea. 
Terry brings to the table more than 20 years of experience leading teams in program development, project management, fundraising, and external relations. Over the past 10 years at World Vision, she has led senior teams to raise over one billion US dollars for a variety of causes. She is skilled at building effective relationships with a wide range of diverse stakeholders in large, complex, and multi-cultural organisations.
Terry has been part of the World Vision family even previously in her career. She was the Senior Director for Central America and the Dominican Republic in the LAC region from March 2013 to January 2016. In that role, she supervised six national offices (El Salvador, Guatemala, Honduras, Nicaragua, Costa Rica and Dominican Republic). She was also the WVI President's nominee on the national office boards of El Salvador, Guatemala and Honduras. Terry worked with the World Vision US International Programmes Group as an Executive Director for Foundations in 2007-08 and then as Vice-President, Resource Development and Management in 2009-2013. 
She then moved on to University Research Co. (URC), a US-based company dedicated to improving the quality of health care, social services, and health education worldwide.  At URC, Terry was the Senior Director for Technical Programme Implementation. She provided technical leadership and management oversight for a portfolio of U.S. government funded global while also supervising bilateral health and education projects.  
 
Her other professional roles include:  
Senior Counsel,Development Resources Inc. (DRi, USA)  

Director of Communications and Development,Rural Community Assistance Partnership (RCAP USA) 

Narcotics Affairs Advisor, the U.S. State Department's Bureau of International Narcotics Affairs
(Terry represented the State Department to the Panamanian government and NGOs engaged in combatting narco-trafficking.) 

Project Manager, Catholic Relief Services in Costa Rica

Integrated Rural Community Volunteer, US Peace Corps in southern Honduras. 
She has a Master of Science in Social and Organizational Learning from George Mason University, USA.