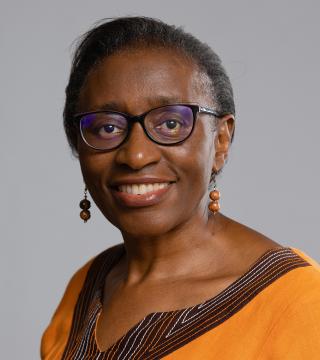 Jemimah Muturi
Partnership Leader - Global Governance and Compliance
Jemimah oversees our Governance, Peer Review, Risk and Compliance, Accountability and Global Internal Audit (administratively), to make sure we provide assurance to our stakeholders and management on the integrity of our Ministry.
Jemimah worked previously as the Governance Director for VisionFund, the microfinance subsidiary of World Vision International. Prior to that she worked in executive roles in the banking industry and at the Attorney General's Chambers in Kenya.
Jemimah holds a Master's degree in Business Administration, a Bachelor of Laws degree, and a Diploma in Legal Practice from the Kenya School of Law. She is an Advocate of the High Court of Kenya and a Certified Public Secretary. Jemimah lives in Nairobi and is married with two boys.