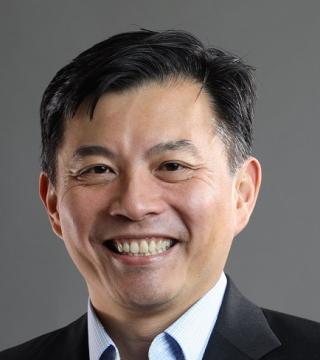 Norbert Hsu
Partnership Leader – Global Impact
"Every day I see the positive impact of our approach to integrated community development, technical, and child sponsorship programming."
As Partnership Leader for Global Impact, Norbert is responsible for the integrated ministry of World Vision, leveraging our community development approach, sector and technical expertise, child sponsorship and faith and development towards greater contribution to impact.
Prior to this role, Norbert led World Vision's work in East Asia, and in the South and Asia Pacific region, overseeing strategy alignment and implementation, assuring accountability and programme quality for impact, ensuring stewardship of resources, and promoting resource acquisition and management.
Norbert joined World Vision in 2012 as the head of the Global Office of Strategy, Collaboration and Innovation, where he played a key role developing World Vision's global strategy, Our Promise.
Before World Vision, Norbert was Vice President of International Strategy at Walmart, leading the strategic planning process for Walmart's international markets, and worked in the global consulting firm Bain & Company, advising clients in the financial services, consumer products, private equity and technology fields.
Norbert holds a Master of Business Administration (MBA) from the MIT Sloan School of Business, a Master's degree in Public Administration from Harvard Kennedy School of Government, and a Bachelor of Science in Economics and Bachelor of Arts in International Relations from the Wharton School, University of Pennsylvania.
Norbert is passionate about growing World Vision's continuous commitment to improvement, finding new and better ways to increase the organisation's positive impact on the world's most vulnerable children.
Norbert was born in Taiwan, grew up in California, USA, and now lives in London, UK, with his wife Helen and their daughter.
Follow Norbert on Twitter @HsuNorbert
Read articles by Norbert