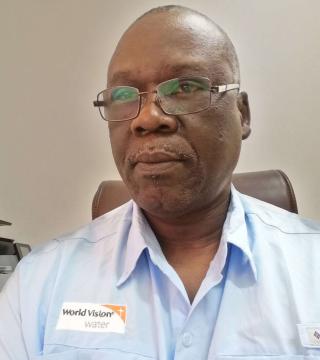 Samuel Diarra
Technical Director of WASH Quality & Innovation
Samuel Diarra is the Technical Director of WASH Quality & Innovation for World Vision International. He is responsible for ensuring WASH operational excellence and improvements in technical implementation.
Samuel has 31 years of experience in WASH programme development and management in African countries and globally. Samuel joined World Vision in 2002 as the World Vision Mali Rural Water Project Manager. Starting in 2010, he served in various regional positions for WV's West Africa programming, including Core Program Manager, WASH Director, WASH Learning Center Advisor, and then Manager for WASH Resources Acquisition and Management.
Before joining World Vision, Samuel worked in water sector development for the Government of Mali for more than 14 years. He contributed to countrywide and international programs, including the Niger River Basin Authority WASH programmes, Senegal River Basin Organization water programmes, and International Atomic Energy Agency (IAEA) African regional agreement projects.
He holds a BSc in Hydrogeology from Mali National Engineering School, post-graduate specialization in Water Resources Management from Luxembourg Foundation University, and has certificates of expertise in geochemistry, isotopes and nuclear techniques applied in water resources management from the Global Support Programs to Africa.
Based in Bamako, Mali, Samuel and his family worship at the Evangelical Church of Daoudabougou.