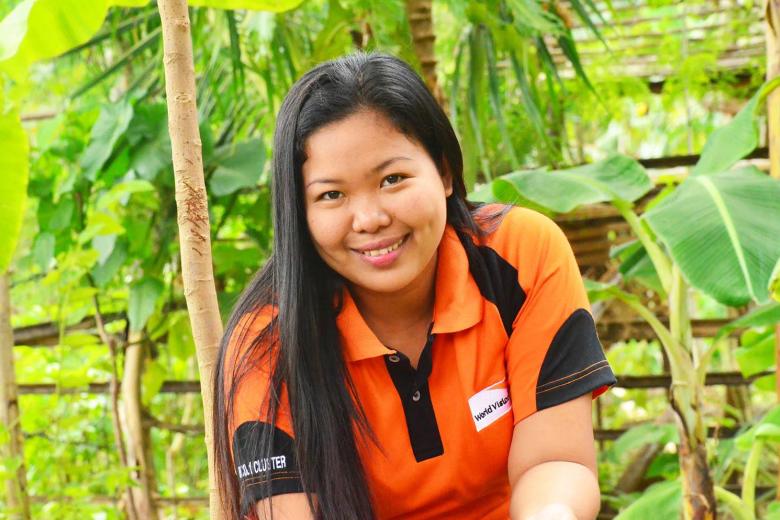 Aid worker's diary: A mother's prayer for Christmas day
Sunday, December 25, 2016
It was the same day last year when my colleagues and I were trying to finish the relief distribution in Sorsogon and Albay then head home for Christmas Eve.
After typhoon Nona (international name Melor) battered the Bicol region, thousands were left displaced. It was a sad December because many families had to either stay in the evacuation centre or in makeshift houses. Personally, I was also hoping to spend some quality time with my family during the Christmas break. But as one of World Vision's first responders in the field, I am on call to lead the emergency response team.
Now that typhoon Nockten is threatening the region, I worry mostly about the welfare of children and families at risk. This already happened to them last year. After the last storm disrupted their lives, people are gradually getting back to a sense of normalcy, so it is my prayer that they be spared this time from the ordeal of being displaced and losing everything.
The Bicol region is prone to typhoons due to its proximity to the Pacific Ocean. We also have numerous active volcanoes such as Mt. Mayon in Albay and Mt. Bulusan in Sorsogon.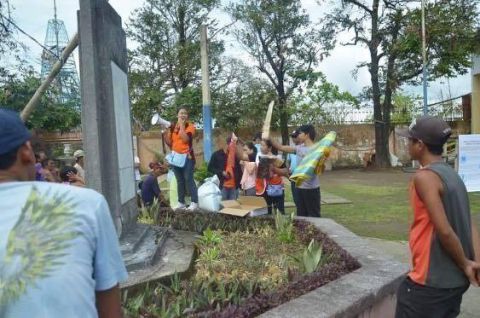 Every year, we have typhoons passing through and it is also one of the reasons why World Vision has intensified its Disaster Risk Reduction (DRR) efforts in the area. In the past months, we've been doing child-focused DRR right from the local government unit to the community level. We've mobilised community volunteers and tapped the barangay (village) leaders to ensure that the DRR initiatives are sustained.
People have learnt from past experiences and they are applying those key learnings as they prepare for Nockten. It's also empowering to see how local governments are taking charge of disaster preparedness initiatives even days before the landfall. Yesterday, December 23, the provincial government of Albay had already put the province under state of imminent danger, prompting local officials to enforce mandatory evacuations. I think it's always better to be prepared rather than lose lives.
As I write down the series of events unfolding in my region and people getting ready to brace the upcoming storm, I also find myself wishing for a miracle and in faith prepare Christmas Eve family dinner. This is one thing other Melor-affected mothers and I weren't able to do last year. It must have been harder for them because they lost almost everything. The saddest part, I believe, was seeing their children displaced and unable to enjoy the holiday season.
This year, I look forward to spending more time with my baby and I believe that this is also the prayer of many mothers living along the typhoon's path. Sending out a prayer, as I labour in my kitchen, hoping, it would still be a merry Christmas for all of us, this year.