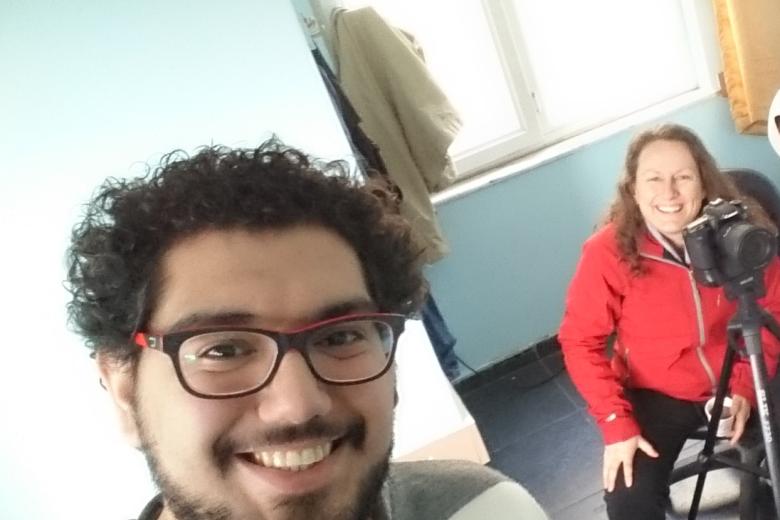 Life as a Classroom - Behind the scenes
Monday, March 14, 2016
While classrooms around the world can and do look different, going to school is more-or-less a universal experience. After five long years of conflict in Syria, it can be hard to find new ways to help people "see" or "experience" the conflict in a way that moves them personally.
At World Vision, we know how the conflict is affecting children in Syria and beyond. One in four schools in Syria has been damaged, destroyed or used to shelter displaced people, over a fifth of teachers have fled the country, and in neighbouring countries, some parents feel they have no choice but to withdraw their children from school and send them to work, others are marrying their daughters at a young age just so there is one less mouth to feed. But one of the affects of this conflict that I find particularly shocking is the mind-boggling 24.5 million school years that have been lost.
To try and highlight the devastating impact of this crisis in a new way, World Vision partnered with Frontier Economics to produce a report: The Cost of Conflict for Children: Five Years of the Syria Crisis. The report reveals the economic toll on Syria, Jordan, Lebanon and Turkey to date and into the future. The $275 billion USD this conflict has already cost the Syrian economy in lost growth opportunities will never be recovered. It will never be spent on education or futures for children.
While the report is eye-opening and disturbing, we also wanted to find a way to connect emotionally with those who want to learn more about the impact of the conflict in Syria and motivate them to take action. The Life as a Classroom video was the brainchild of World Vision's communications and translations officer, Kinan Diab.  Kinan is from Syria and actually graduated in dentistry there. He started working with World Vision in Turkey two years ago. When he shared this video idea with me, I thought it was such a powerful concept that we just had to make it happen.  We shot the video in a classroom in Gaziantep, Turkey. Everyone who appears in the video is Syrian. He thought that the experience of education and being in a classroom was universal and that through the depiction of what has happened to so many schools across Syria, this might make it more real for people.
We spent two days in the classroom shooting this video and the spirit, energy and sense of humour of everyone involved was really uplifting.
Our hope is that this video will inspire the international community to do everything in its power to bring peace to Syria so the sounds of laughter and learning once again ring out in classrooms across the country.