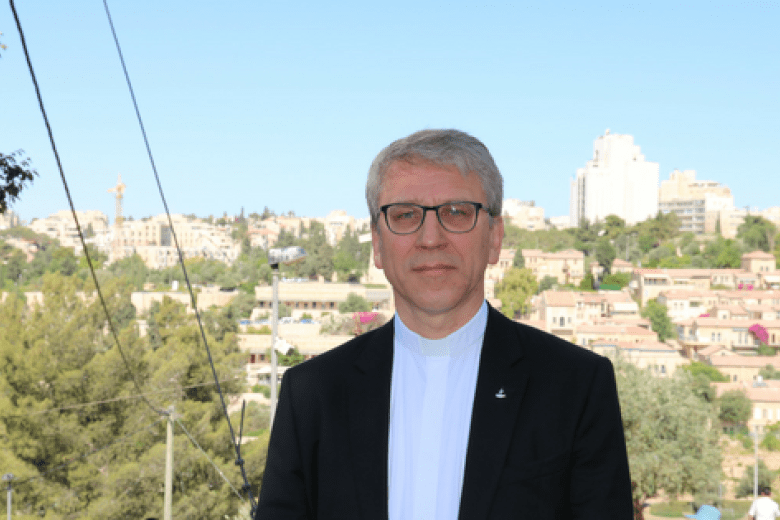 Light in Our Darkness
Thursday, November 30, 2017
The people who have walked in darkness have seen a great light. Isaiah 9:2
What particular light do we see in the birth of Jesus? What can we as Christians, as churches, as persons in search of authenticity in our lives, find in his birth to light our way this Advent?
In my work for the World Council of Churches, I see an evolving concept and reality of the long-sought light of Christian unity: Protestant or Catholic, Orthodox or Evangelical, we all claim the name of Jesus and find oneness in being his disciples, working in solidarity and service for the sake of the world's light; its children.
Luke's gospel begins with the light of Jesus' birth. Born homeless, the shadow of empire loomed over his parents as they traveled to be numbered among the subject peoples of Rome. Later, they fled the murderous jealousy of King Herod. Like so many today, this vulnerable child drew his first breath as an impoverished outsider, just as vulnerable to threats as to wind and weather.
Yet, in that dire and dangerous situation, glimmers of light and even joy emerged. Although excluded, the young family heard of glad tidings from heaven. Wise men from the East followed the light to honour the babe.
In today's world, the light seems sparse as shadows emerge on all sides. Even the land of Jesus' birth is fraught with conflict, just one of many regions stressed by war, persecution, and atrocity. Without light, a sense of impending doom often grips our hope. Rising economic inequality, deepening conflict, and climate change have seen our children become refugees, child brides, and survivors of violence.
As Christians, we need to be reminded of the light, of the dawn of hope through the vulnerable child in Bethlehem. In him, God has drawn near to us. In him we perceive a historical turning point through his fragile practice of nonviolent, self-giving love. In him we find cause to search out the creative possibilities for transforming evil into good, conflict into amity, tears into joy.  In Jesus, we find the one to love, to embrace, to emulate, to follow. We are his disciples. We must search for the light.
Love does not prevent conflict, but love births the possibility of transcending it and shining a light. Despite the 1.7 billion children faced with trafficking, exploitation, child marriage, and domestic violence and more, Christians offer the light to provide hope and redemption. God is at work in the world. Indeed during Advent, I believe that God is at work in us, dispersing the dawn of hope. Glimpsed in Jesus' birth, instructed in his life and teaching, modeled in his selfless suffering and death, vindicated in his Resurrection. In Jesus we find the light and for each of us, a discipleship imperative of continual conversion to the needs of the other.
So this advent I say, rejoice! Be the light! The God of Life is illumined in the birth of Jesus and the needs of others.
 Rev. Dr Olav Fykse Tveit is general secretary of the World Council of Churches and author, most recently, of The Truth We Owe Each Other. Learn more about the WCC at www.oikoumene.org.