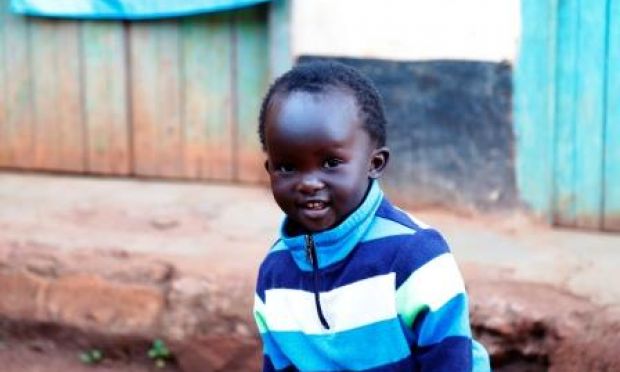 By World Vision Kenya Communications Officer, Susan Otieno
As is common with most young children, two and a half year old Jemimah is at first shy on seeing visitors in their humble rented brick home in peri-urban Elgeyo Marakwet County, Kenya. However, it does not take too long to have her curiosity piqued as she notices a camera in the room and wants to have a feel of it.
Her parents, Pastor Willy Chelang' and Irene Cheboi's efforts to keep her away from the gadget are thwarted time and again by Jemimah's quick maneuvers.
"We are noticing she is quite sharp for her age. She can even operate my phone better than I can" says Pastor Willy with a bit of humour.
Leah and Jemimah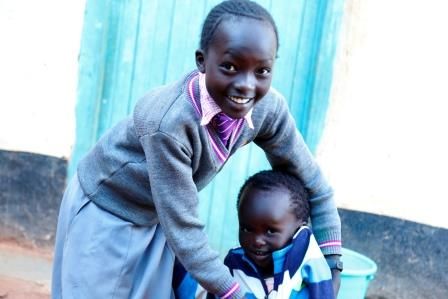 The conversation naturally flows to children. Leah (11years), unlike her sister Jemimah, never had quality bonding time with her parents in her first three years of life.
Pastor Willy explains, that when Leah was three years old, they left her in the care of her grandmother so they could both pursue a Bible Theology course in a Kenyan University. However, on one visit to their daughter, they realized their daughter was not thriving as she should due to their absence. This informed their decision to look for suitable accommodation where they could carry her along with them as they pursued their theology training.
Irene narrates that she exclusively breastfed Leah for only approximately two months unlike Jemimah who benefited from six months exclusive breastfeeding as is recommended by health and nutrition professionals worldwide.
"With Jemimah, we see the fruits. She does not experience frequent colds, and we give her a balanced diet whenever we can, in the best way we can afford", says Irene.
Pastor Willy and Irene's transformation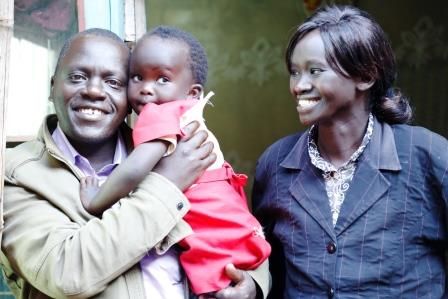 The parents agree theirs has been a complete transformation of mind, attitude and increased knowledge on how to best bring up their children as a result of a week's training by World Vision Kenya based on a model, Channels of Hope (CoH) Maternal, Newborn and Child Health (MNCH) through ENRICH program.
Pastor Willy attributes his younger daughter's quick abilities and confidence to the training he and his wife received from World Vision.
"Before the training, I never knew how to take care of children the right way but now I know and understand the importance of exclusive breastfeeding and I see the initial fruits", says Irene.
Pastor Willy, says he is more involved in his Jemimah's upbringing. Knows when she is required for routine health checks and is acutely aware of the fact that children learn a lot from what they see and not only what they are told, hence his motivation to be a good role model in word and deed.
Sensitizing the Church
After the pastors training, they are each expected to transfer the information and knowledge on MNCH, Ante-Natal Care, Post-Natal Care, Family Planning and Health Timing and Spacing of Children to their congregants. They then proceeded to form Committee of Hope Action Teams (CHAT) that will ensure continual evaluation of progress and further sensitizing of the church, community while entrenching good MNCH practices.
Now, church members deliberately celebrate the birth of children in their congregation and support the new mother.
For Pastor Willy, who serves at Africa Inland Church (AIC) Rorok and as a Chaplain at local hospital, says he is actively sensitizing his community on the benefits of male involvement in matters maternal, newborn and child care.
A friend and congregant, Dorcas Kipchumba fondly referred to as Mama Cheru, is a beneficiary of the knowledge and skills transfer from the church.
"My husband never accompanied me to hospital for the first ante-natal visit but he later appreciated the need and began accompanying", said Dorcas, a mother of one. She divulged that they had a HIV test conducted together, which is a requirement for pregnant women in Kenya's healthcare system and he always accompanies her for the child's immunization clinic visits.
Dorcas, adds that they now easily converse on matters family planning with her husband which before the sensitization was not an easy conversation for women in her community to bring up with their husbands.
Going against the grain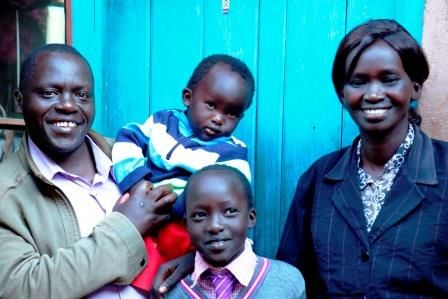 Pastor Willy points out, that in the Kalenjin culture, where they come from, it is frowned upon and even unheard of for a man to walk his wife to hospital to seek treatment especially when expecting a baby, a fact echoed by World Vision Kenya ENRICH Project Officer, Bonface Mukosi.
However, through the pastor's COH-MNCH training, he learnt the importance of supporting his wife in child care going against the grain in a community that believes when a child is young, it belongs to the mother.
Irene's joy is real. "I felt happy, I realized and believed he can raise a family. I feel secure", she said of the moment her husband began getting actively involved in their children's lives on matters health and overall well-being
"Every child is important in the eyes of God. They are made in His image. A child remains the creation of God regardless of the circumstances they were born in", Pastor Willy passionately states.