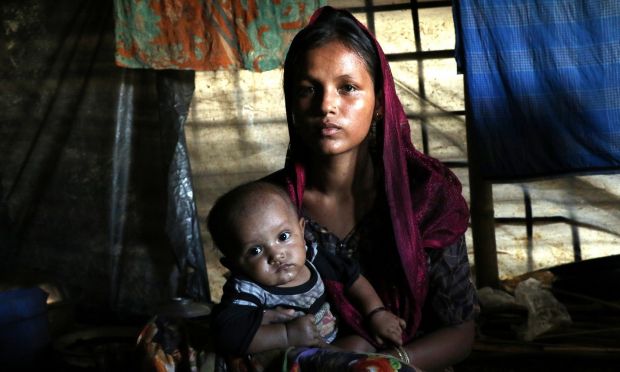 Tadeusz Mich, Director of Global Church Partnerships
"You shall treat the stranger who sojourns with you as the native among you, and you shall love him as yourself, for you were strangers in the land of Egypt: I am the Lord your God." – Leviticus 19:34
Jesus experienced the life of a forced refugee in Egypt. He did not speak a local language and his adopted parents did not have a legal protection. Immigration is a part of our human story. People have migrated since the beginning of humanity. According to United Nations High Commissioner, the number of migrants and displaced persons on our planet today is more than 65 million. Many migrants and refugees flee from war, persecution, natural disasters, and poverty.
For the Church, this is a sign of the times. There is a growing concern about the situation of migrants, displaced people, refugees, and victims of human trafficking. For World Vision, the church is our indispensable partner. One of the strategic imperatives from our strategy, Our Promise 2030, is collaborating and advocating for global impact. We want to engage with the global church in a collaborative way for greater impact on the children of refugee and migrant families.
As Pope Francis stated, "Every stranger who knocks at our door is an opportunity for an encounter with Jesus Christ, who identifies with the welcomed and rejected strangers of every age (Matthew 25:35- 43). The Lord entrusts to the Church's love every person forced to leave their homeland in search of a better future." Pope Francis summarises his thoughts on churches' shared response to the refugee and immigrant situation in four verbs: 'to welcome, to protect, to promote, and to integrate'.
According to Ecumenical Patriarch Bartholomew, "For Christian churches, the migration and refugee crisis challenges our central biblical and ecclesial principles. Hospitality for the foreigner is at the core of the life and the pastoral mission of the Church." The Church has always and continues to treat those who are persecuted, in danger, and in need on the basis of the Lord's words: "I was hungry and you gave me food, I was thirsty and you gave me something to drink, I was a stranger and you welcomed me, I was naked and you gave me clothing, I was sick and you took care of me, I was in prison and you visited me" (Matthew 25: 35-36) and "Truly I tell you, just as you did it to one of the least of these who are members of my family, you did it to me" (Matthew 25:40).
The World Evangelical Alliance has created a special task force on the ongoing refugee crisis in Europe and the Middle East. Focused on facilitating a coordinated response from the global to the grass roots level, the task force will strengthen the collaboration among various evangelical alliances, agencies, and churches that serve the needs of refugees while also addressing key concerns related to the protection of the most vulnerable communities.
Our Promise 2030 calls us to engage with the global Church community in a collaborative way for the greater impact on children of refugee and migrant families.
"Once we have broken bread together, knelt together, prayed together, begun to understand each other as communities of faith, then we will undo our old thinking and have a real partnership." (Global Church Partnership Conference)