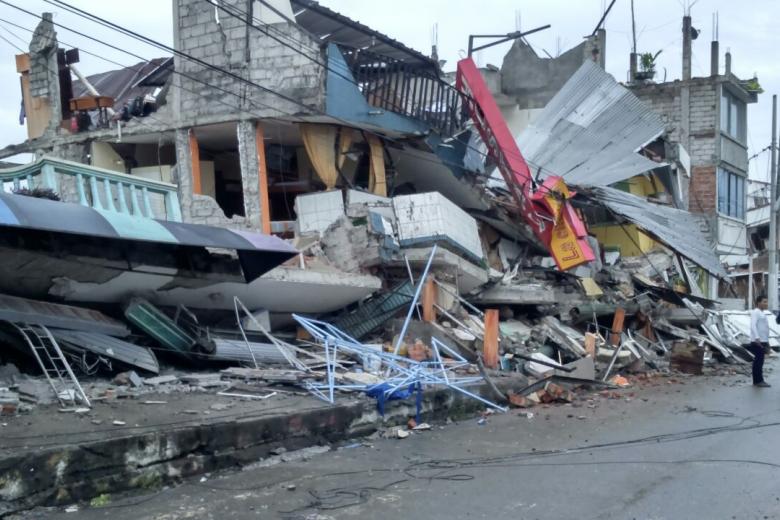 When tragedy knocks on your door
Thursday, April 21, 2016
On Saturday, April 16, our quiet family dinner was interrupted by a strong earthquake. At 6:58 p.m. our peaceful Quito started to shake.  This isn't my first experience with earthquakes, I survived to the Chile's 8.8 magnitude earthquake in 2010 and this moment reminded me the aftershocks lived through at that time.   I expected the worst and my unfortunatly my fears became reality. The earthquake on Saturday was the worst natural disaster in our country has experienced in 20 years. 
See how World Vision is helping children who survived the earthquake
Shortly after the earthquake, news began to spread. Stories of sadness and destruction among the costal communities filled the headlines on social media and tv. I wasn't able to sleep that night, I had a feeling something in my heart that something was wrong.  Early the next morning, on Sunday, we learned that my cousin, Evelyn, who lives in Pedernales, one of the most affected areas, died when her house collapsed.  Her husband was able to rescue their children, a four-year-old girl and the baby she gave birth just three months ago. We were devastated.  I can't help but remeber her joy just weeks earlier as they welcomed the new member into the family.
Now I just ask for prayers
Their house is completley destroyed; they lost everything. I know that everything but lives can be replaced.  I pray to God for strength and ask His help to be able to accept her loss. It really hurts.
My family in Quito was not able to travel today to Pedernales to support our family or attend the funeral, flights have been reserved for humanitarian aid only.
Like me, hundreds of people have lost family members, some are still trapped in the rubble.   At this moment, we all are connected by pain and sorrow.
My country is living through a difficult time right now. More than 500 people are confirmed dead and more than 4,000 people injured have plunged the whole country into mourning.
Now I just ask for prayers. Please pray for my cousin's children and her husband, pray for each child who lost his or her parents, for these families who lost their belongings and for my country owhichnever expected to live such a tragedy.