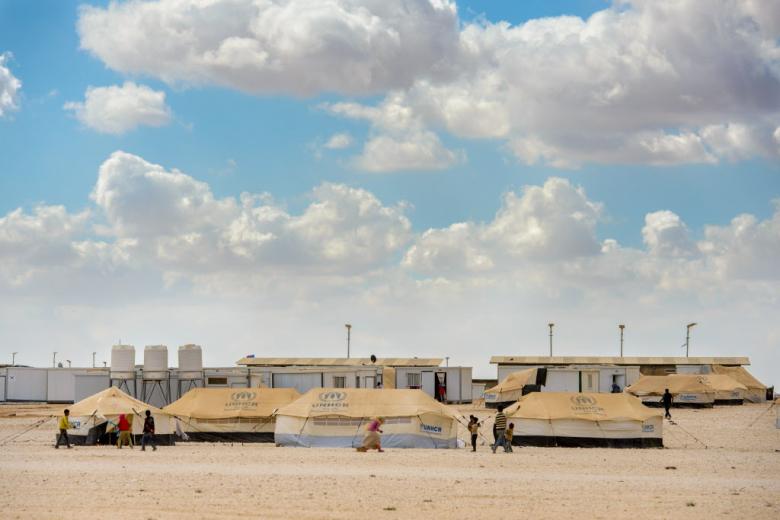 Why isn't there enough money? Two ideas to transform humanitarian financing
Monday, June 1, 2015
Julian Srodecki is World Vision's Technical Director of Humanitarian Grants
I'm part of the group (with representatives from World Vision, CAFOD & FAO) that lead a series of expert discussions, culminating in the major new report into humanitarian financing, Future Humanitarian Financing: Looking Beyond the Crisis. We targeted humanitarian financing because, despite a record USD 10 billion being spent in 2014, funding for humanitarian work is said to be in crisis.
In 2014, 40% of humanitarian needs were not able to be met, up from an average of 34% over the previous 10 years (UN, 2015). The record USD 10 billion in funds spent, fell well short of the USD 18 billion the UN had appealed for.
This widening gap between needs and funding has been the subject of much discussion, generally centred on two questions - why are needs so high and what can we do to close the gap? Below are two responses to these questions, taken from the many practical recommendations outlined in our report.
1. Establish the role and limits of humanitarian action
There's no doubt that humanitarian need is growing - the UN's appeal for USD 18 billion in funding 2014 was a whole third more than any other year on record.
Humanitarian funding should be reserved for meeting acute needs, particularly in conflict-affected settings.
One reason that these funding needs are so high is that we are not very good at ending emergency operations in fragile states and situations of protracted conflict.  75% of humanitarian funding over the last 10 years has gone to the same 20 countries (GHA, 2014, p.48).  In most cases it's beyond the capacity of the humanitarian community to end a conflict. Our report recommends establishing and communicating clear limits for the remit of humanitarian action, so that humanitarian funding is reserved for meeting acute needs, particularly in conflict-affected settings.
This doesn't mean that other needs should be neglected, but that we need to get better at bringing together development and humanitarian financing into one shared, multiyear approach. This would provide a way to go beyond temporary sticking plaster approaches, and enable work that tackles root causes.  Reliable multiyear funding is also key to building local capacity and increasing the efficiency of operations.  There is more funding for development than for humanitarian action, so partnering effectively our approach could bring more donors to the table. The integration between development and emergency response at a programming level is already part of World Vision's disaster management strategy.
2. Improve the accuracy and credibility of funding appeals
Finally, it would help to have a better idea of funding needs. The current system relies heavily on the UN to work with operational organizations like NGOs to compile a country specific appeal. This consists of a detailed budget and picture of humanitarian needs as submitted by the organisations working in the response. Giving to an appeal is then recorded against this budget, and this enables us to talk about trends like the funding gap. 
The credibility of humanitarian appeals is critical, as governments use them to determine how much money they will contribute to a particular situation. Currently, the quality of appeal data is open to question. Some commentators cite the UN's dual role - both compiling the appeal and allocating or spending the funds – as a mark against the credibility of their appeals. On the funding side, many significant forms of humanitarian support, like diaspora remittances, contributions from local business and religious donations, are not included. 
Some starting points to address these concerns include:
Reviewing the impact of underfunding various appeals, like the reduction in rations inside Syria, or last year's threat that food vouchers to Syrian refugees would have to be suspended.
Investigating ways to get "off grid" donors to report their contributions
Improving the separation of roles - between organisations that compile the ask and organizations that spend the money
Experimenting with different ways to compile appeals
Having a better idea of the size of the funding gap is crucial as we develop new approaches which may, for example, seek to disburse funds based upon the highest level of need. The credibility of humanitarian appeals is also vital to ensure continued funding current donors and to enable the humanitarian community to approach new, more sceptical donors.  
Learn more