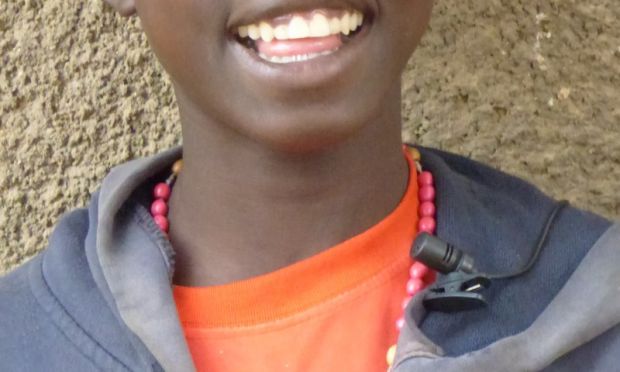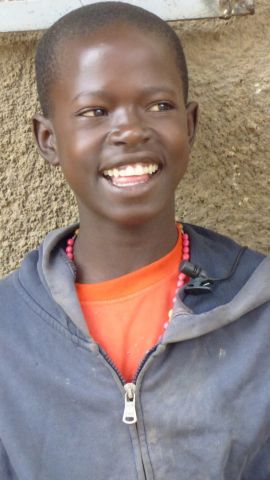 Meet 11-years-old Moïse from Bouar, in the Prefecture of the Nana Mambéré, northwest of the Central African Republic.
He is last born of three children. Like many Central Africans, everyday life is a struggle to meet basic needs. Three quarters of Central Africans depend on humanitarian assistance.
Moïse's hometown has repeatedly witnessed violence, which has led to the collapse of security political system, collapse of social services and protection, and decline of economic activity in most parts of the country.
Because of the economic situation in their household, Moïse doesn't go to school. He has never seen the inside of a classroom.
"I want to go to school like my friends but my mother doesn't have the money," he says.
Moïse sees some of his friends going to school every day this makes him feel so bad that he is not in school like them.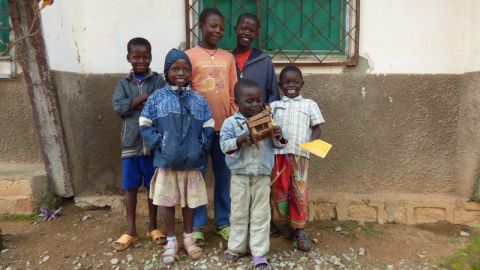 He hasn't lost hope though. His interest for school is evident.
He likes to join in with his friends when they are reading stories, the famous ones he knows are: "L'escargot" (The snail) and "La Tortue" (the turtle), famously read in the third year of primary school level.
Moïse says he learnt the narration from one of his friends.
"I am hopeful that God will grant my wish of going to school someday.