Safe at home, at last
How World Vision's child sponsorship programme made sure Elquin and his family had a safe place to sleep.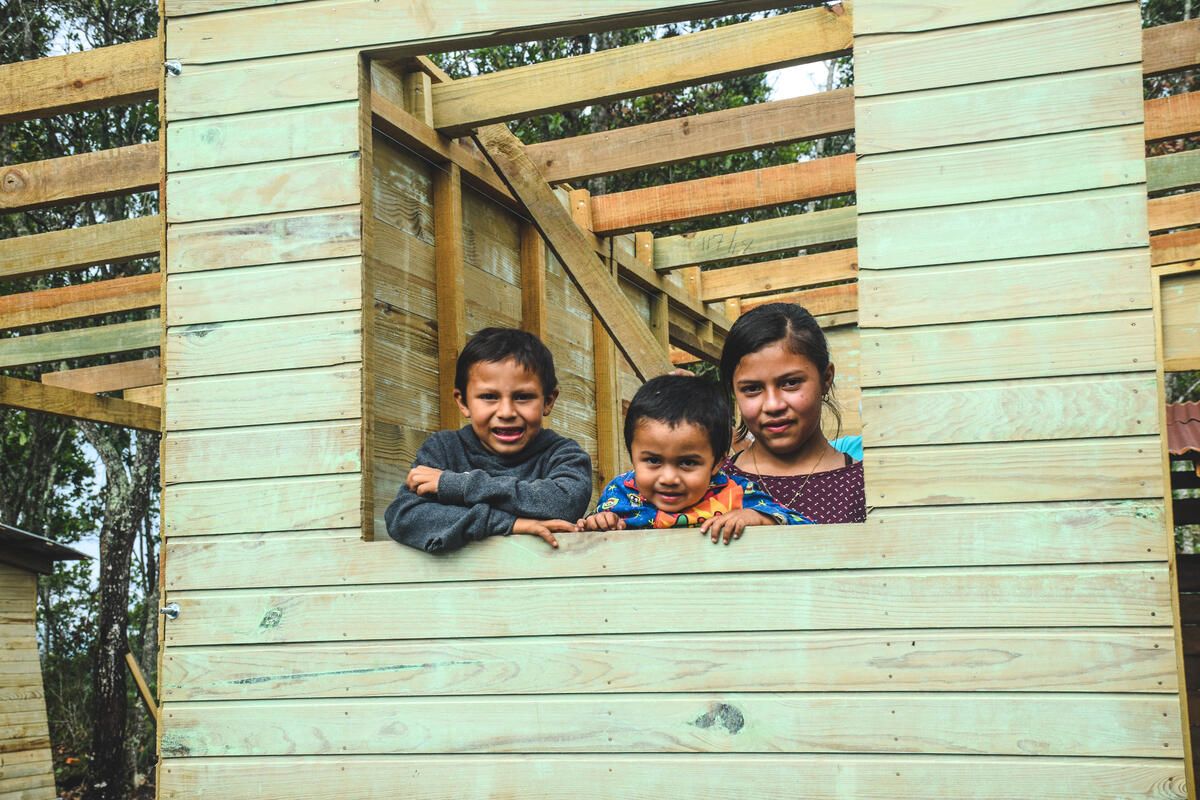 Imagine going to sleep every night terrified that something or someone could easily enter your home and hurt you.
That's what 5-year-old Elquin, his mother Carolina and three siblings endured every night for many years, knowing that when darkness fell, their home was susceptible to rain, animals or worse – strangers.
For as long as Elquin remembers, his family lived in a borrowed house in Ojojona, Honduras, made of branches and straw mixed with clay. When it was hot, the sun would stream in through the holes in the walls and burn their skin. When it was cold, the wind would rush through and freeze them. And, of course, there was little protection from harm that might be lurking outside -- making the place where a family should feel most safe anything but that.
It was made worse because Carolina was forced to leave her children at home on their own each day, while she earned a living washing and ironing clothes in the city an hour away.
Then, when COVID-19 hit, Carolina lost her job and her family's income disappeared. Her children became three of the one million children in Honduras who could not continue their education remotely because they didn't have access to internet or devices to connect to virtual classes.
Carolina says her family was trapped in their ramshackle home, and she couldn't imagine a way out.
But things changed because Elquin was part of World Vision's child sponsorship programme in his community. World Vision staff and volunteers knew about the significant and compounding impacts on children's well-being and future success when they live without safety or shelter. After all, children need somewhere to sleep, eat, play, learn, laugh and most of all – feel safe.
When Elquin and his family walked through the doors of their new home for the first time, all their friends and neighbours were there to celebrate. Carolina says he walked from room, making each space his own. And what was the first thing Elquin wanted to do in his new home?
"Pray… Because Jesus gave it to me."
The first time in their new home was the last night they slept in fear. What first can you make possible today? It might be the beginning of a new life for someone like Elquin.