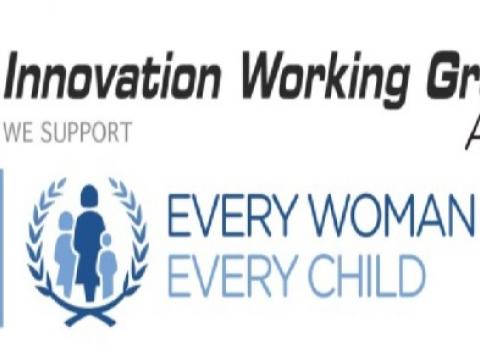 East Asia Innovations Working Group Launch
In support of the United Nations Secretary-General's Global Strategy for Women's & Children's Health, we are pleased to announce the launching of the Innovation Working Group Asia (aIWG) in Asia.  The aIWG will serve, alongside our global counterpart Innovation Working Group to catalyze the initiation and enable the scaling of innovations across technological, social, financial, policy and business domains here in Asia.  
 Asia is a dynamic region. A growing technology sector, substantial financial resources of fast developing Asian economies and the rising interest and participation of the private sector in Corporate Social Responsibilty (CSR) within the region is evident in the recent decade. The aim of the aIWG is to tap into this dynamism to engage and leverage innovations for women's and children's health in the Asia region and globally. The large numbers of women and children in Asia alone makes a case for huge innovation impact potential. 
It is our pleasure to invite you to be part of these exciting efforts in Asia. The aIWG will be formally launched on May 28, 2013 in conjunction with the Women Deliver Conference held in Kuala Lumpur. The aIWG shall be the regional hub for innovation in the United Nations Secretary-General's Every Woman Every Child initiative. Our goal is to foster cooperation among organizations here in Asia to develop and scale-up service and education initiatives in the region. 
It will be an opportunity to meet with like-minded multi-sector stakeholders from policy-makers, private sector, academia and development agencies  to discuss how we can collectively make a difference. We invite you to explore the power of innovation to meet the needs of "the people with names and faces" referred to by the United Nation's Secretary-General above. 
The launch of the aIWG will be followed by a reception. Details are as follows:- 
Date: May 28, 2013 
Time: 6.30pm - 9.00pm 
Venue: Ballroom, Corus Hotel, Jalan Ampang, Kuala Lumpur 
RSVP:   terry@aiwg.info  (by May 18, 2013) 
Please do not hesitate to contact me for further information. 
"Each year, millions of women and children die from preventable causes. These are not mere statistics. They are people with names and faces. Their suffering is unacceptable in the 21st century. We must, therefore, do more for the newborn who succumbs to infection for want of a simple injection, and for the young boy who will never reach his full potential because of malnutrition. We must do more for the teenage girl facing an unwanted pregnancy; for the married woman who has found she is infected with the HIV virus; and for the mother who faces complications in childbirth."
 "Partnership is essential. We have demonstrated that together, governments, the United Nations family, the private sector and civil society can succeed in tackling tremendous challenges... while financial support is essential, so are investments in innovative technology, medicine, social policy and service delivery" - United Nations Secretary-General, Ban Ki-moon