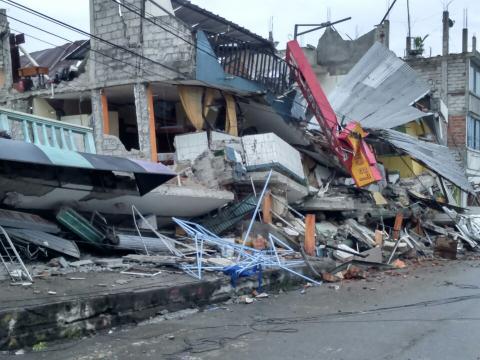 World Vision Ecuador responds to 7.8 earthquake
Sunday, April 17, 2016
Donate Now - These World Vision offices are raising funds to help with quake relief:
More than 600 people were killed, and several hundred injured in Saturday's 7.8 earthquake that struck a sparsely populated area of Ecuador.
World Vision Ecuador launched an immediate response including distribution of relief supplies and shelter to survivors, and is working to establish access to child friendly spaces to help families and children.
World Vision Ecuador's National Director, Jose Luis Ochoa, describes the initial response.
Preparing for disasters with relief and long-term recovery support is a priority for World Vision. Learn more about World Vision's Disaster Management programmes.