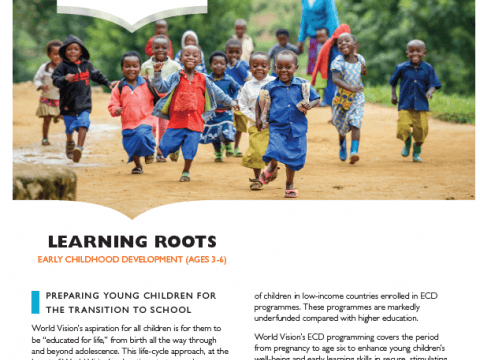 Learning Roots
Friday, March 3, 2017
Preparing young children for transition to school
The Learning Roots programme is designed to meet the development and learning needs of children, from ages three through six, preparing them for a successful transition to primary school. All components of Learning Roots offer support for the most vulnerable children with special attention given to inclusion.
Learning Roots:
Engages parents and caregivers, who are children's first educators and protectors, by:
Raising their awareness on the importance of development in the early years
Enhancing their competencies to support the social and emotional development of their young children, as well as early reading and numeracy skills through play
Empowering them to be involved in community-based efforts to ensure better local services for learning.
Download our Learning Roots Quick Guide to learn more.