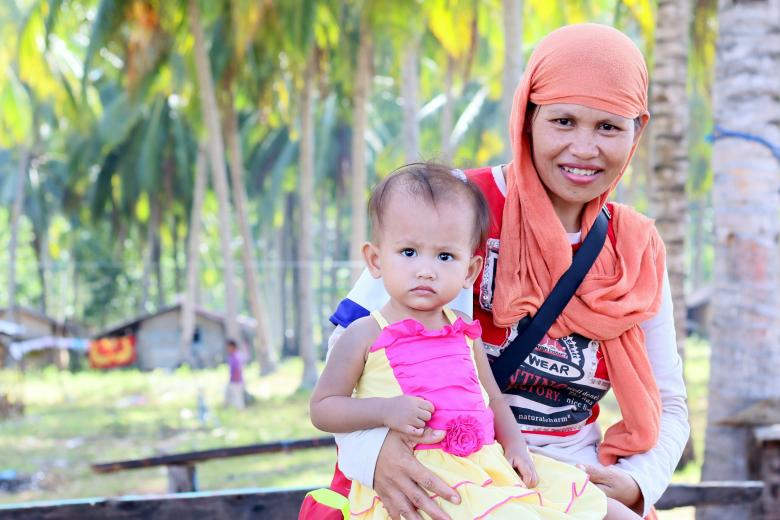 World Vision protects children in the Philippines against malnutrition caused by El Nino
Wednesday, March 16, 2016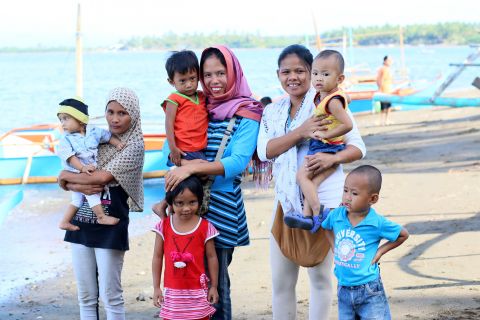 Delia, 38, and her children are enjoying their meal from their father's fresh catch of the day. "I have six mouths to feed and during these times when food are (sic) hard to come by, we really have to work hard," Delia says. She lives in the Philippines, one of the countries that has experienced widespread affects of El Nino – 85 percent of provinces have been affected by drought.
For now, Delia and her family are grateful to have fish — a rich source of iron and nutrients – that can stave off malnutrition which so often results from food shortages.
Delia's husband Alex received a new and bigger boat from World Vision and this enables him to feed their family with his daily catch even when many around him have lost their crops to drought.
Faced with an emergency like El Nino that is slow to develop, much can be done to decrease the severity and impact of the impending disaster. In December 2015, the Food and Agricultural Organisation speculated that drought caused by El Nino will severely damage farms, fisheries and forests directly affect more than 12 million Filipinos.
Malnutrition, often resulting from food shortages, is one of the affects of drought that can be reduced with early action. If the warnings are ignored, the consequences can be devastating, especially for small children.
According to the World Health Organisation, malnutrition is the underlying contributing factor in about 45% of all child deaths, making children more vulnerable to severe diseases. But teaching mothers about nutritious food and supplements that can bolster their children's health, even when food is short, is one of the ways that malnutrition can be avoided or reduced.
"Community-based disaster risk reduction plans should include nutrition action plans. This will boost preparedness in times of El Niño," says Sherlane Bongalos, World Vision's Health and Nutrition Manager in the Philippines. "We advise mothers to stay healthy — eat nutritious food and drink more water to be hydrated. Breastmilk has enough water and nutrients to satisfy babies' thirst while children need supplemental vitamins to increase their resistance to disease," she added.
The National Nutrition Cluster in the Philippines is a group of agencies including World Vision who aim to improve the nutrition of mothers and their children. They advise local health centers to pre-position equipment and to stockpile supplies of vitamin A, iron tablets and micronutrient powder which help to ensure that mothers and children affected by El Niño do not suffer from malnutrition. "By increasing the awareness of mothers and health workers as to what good nutrition is, we can help counter the ill effects of El Niño," said Bongalos.
For those who aren't able to avoid malnutrition, World Vision's Pinoy Nutrition Hub supports mothers and health workers with programs that help underweight children – ensuring that children do not bear the brunt of this global disaster.