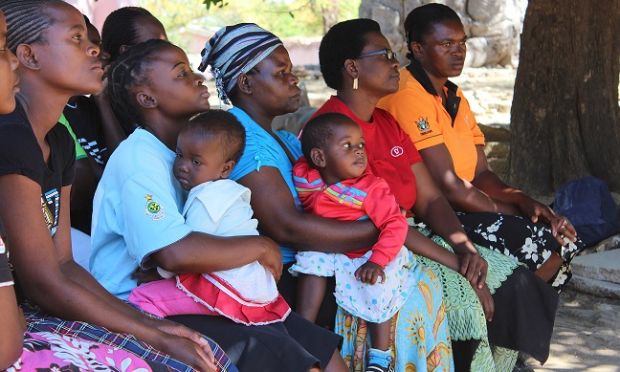 "ENSURE enhances child's nutrition from the womb up to the time the baby reaches six months. Despite the drought, I am able to prepare porridge ensuring that my baby is well fed and nourished," said Esther Mareza. Ester is a lactating mother who is taking part in the supplementary feeding programme implemented by World Vision during the drought.
Enhancing Nutrition, Stepping Up Resilience and Enterprise (ENSURE) is a USAID-funded programme aimed at supporting 215,000 vulnerable and food-insecure people in Zimbabwe's Manicaland and Masvingo provinces.
The programme is a consortium of four partners and one service provider namely World Vision, CARE, SNV, Southern Alliance for Indigenous Resources (SAFIRE) and International Crops Research Institute for the Semi-Arid Tropics Tropics (ICRISAT) working together to mainstream gender equity and natural resource management in the three key areas of maternal and child nutrition and health, agricultural production and marketing, and community resilience.
According to Nyanyadzi Rural Hospital Environmental Health Officer Mr. Patrick Kamusikiri ENSURE is being implemented in Buhera, Chimanimani and Chipinge districts. In Chimanimani, covers nine out of 23 wards. Among other objectives, ENSURE is aims at improving food nutrition to women of child bearing age and children under five years.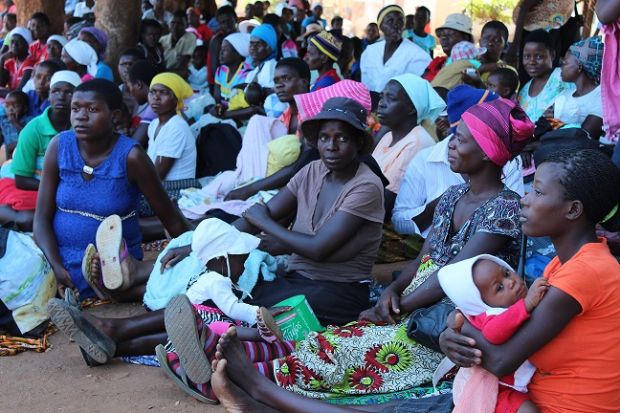 "ENSURE targets improving nutritional food to pregnant women, lactating mothers as well as children from 0 to 6 months and 6 months to 23 months. Registered pregnant and lactating women and those with children under two years each receive monthly rations of 4kgs of sorghum, 3kgs of corn soya blend, a litre of cooking oil and1kg lentils", Kamuskiri says.
He adds, "Initially, the beneficiaries would get their rations at the end of each month but due to the long distances that they have to travel, they now receive their provisions bi-monthly".
ENSURE Chief of Party Mr. David Evans said the supplementary feeding for pregnant and lactating women is not meant to create a dependency syndrome but is aimed at enhancing nutrition levels for the critical first 1000 days of children's life, from the day of conception up to two years.
Evans further adds, "In 2015 alone the ENSURE programme distributed food to more than 51,000 pregnant and lactating women and children, a figure that was above what we had initially targeted".
United States Agency for International Development (USAID) Mission Director to Zimbabwe, Stephanie Funk challenged stakeholders to ensure that the food reaches intended beneficiaries.
An estimated five million children are among the hardest hit by the devastating El Nino induced drought in Zimbabwe. Although official figures are yet to be released it is estimated that close to five million children of which the majority are from the rural Zimbabwe are living in uncertainty, amid fears of acute malnutrition, hunger and death if no urgent action is taken to address the situation.
Despite this gloomy picture across the country, ENSURE is giving children, expectant and lactating mothers the much needed hope to survive up until the next season.
Over 2.8 million people were reportedly affected by El Nino, which was said to be one of the country's worst drought in 35 years. World Vision is providing assistance to over 500,000 people with various relief initiatives.