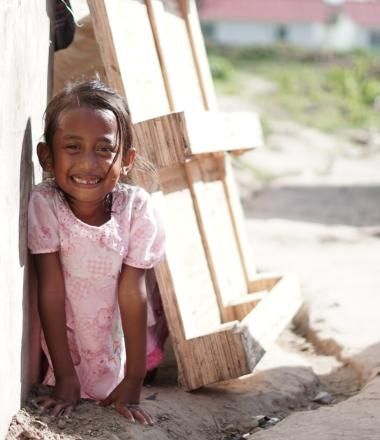 Survival in the Ring of Fire
A devastating earthquake and tsunami in 2018 left 100,000 people in need of emergency assistance.
Help Now
Indonesia Earthquake and Tusnami Response
As a group of islands located inside the Ring of Fire, Indonesia has survived multiple disasters. It's residents are no strangers to earthquakes, tsunamis and volcano eruptions. But, a 7.4 earthquake in September, 2018 destroyed nearly everything on Palu, leaving some 100,000 people in need of humanitarian assistance to survive.
Since the beginning of the emergency, Wahana Visi Indonesia has concentrated on life saving interventions such as distributing food package, family package, providing clean water and supporting the education and child protection for displaced children.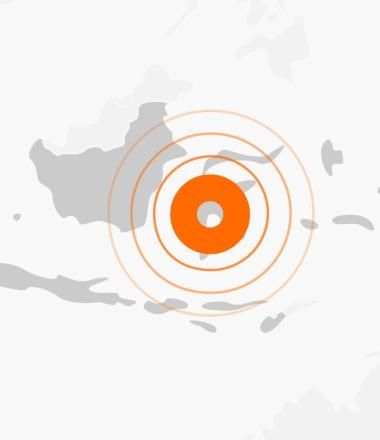 Where we are working
INDONESIA EARTHQUAKE & TSUNAMI EMERGENCY RESPONSE INFORMATION
180
Team members on ground in Central Sulawesi
13 Million
Spent for WVI's work on Indonesia Earthquake
400,000
Lives improves (including 23.000 children)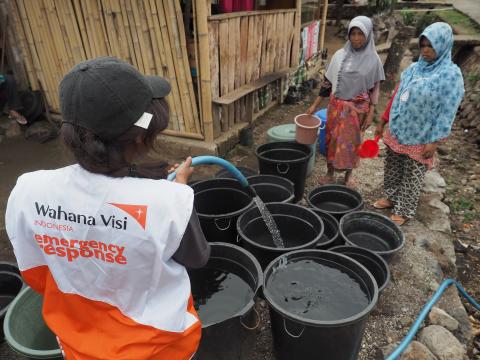 Lombok Earthquake Emergency Response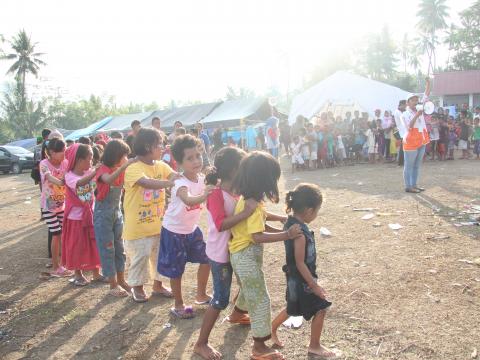 Central Sulawesi Earthquake and Tsunami Emergency Response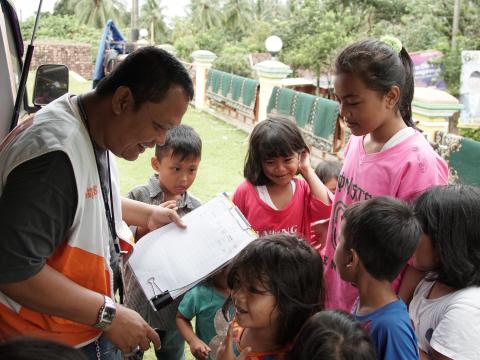 Sunda Strait Tsunami Emergency Response 
"When we rebuild a house, we are rebuilding a home. When we recover from disaster, we are rebuilding lives and livelihoods,"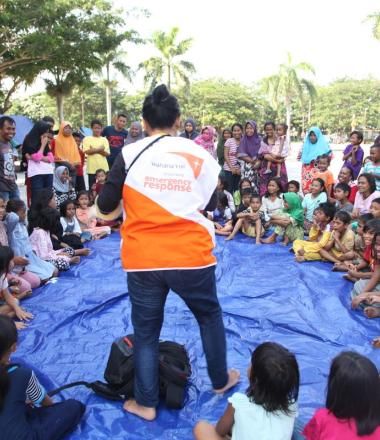 Join us as we support children in Indonesia
Help Now