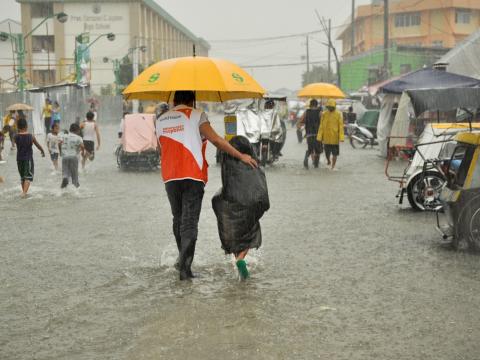 Emergencies
In disaster situations, children are always the most vulnerable to the effects of malnutrition and disease.
World Vision works around the clock to bring hope and relief to children and families whose lives are threatened in the wake of disasters. Thanks to the support of our committed donors, we've helped over 10 million people worldwide- providing food, shelter, water and healthcare.
Aid supplies and a dedicated team of emergency response professionals are available to deploy at a moments notice.
World Vision's humanitarian teams help to save lives and reduce suffering, while helping to protect and restore people's livelihoods and strengthen communities against future disasters.
If you would like to help save lives in times of crisis, please click Donate Now to give locally and help globally.