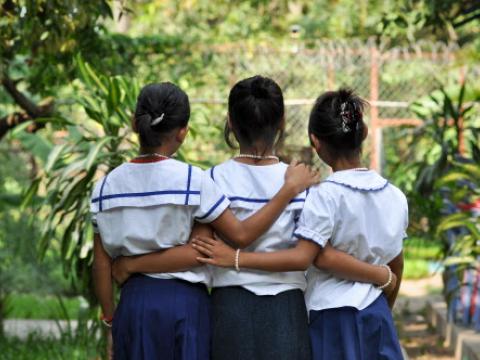 Resources
There are numerous resources to support End Trafficking activities and training. Here is a list of some of them: 
This report presents an overview of the findings of an extensive regional study conducted by World Vision in communities in Cambodia, Laos, Myanmar, Thailand, and Vietnam on knowledge, attitudes and practices related to trafficking in persons, with a specific focus on the vulnerability of migrant populations.
An overview of World Vision's End Trafficking in Persons programme. 
SMART NAVIGATOR SERIES: 
The Smart Navigator materials which are being used in ETIP youth clubs throughout the region have been published, and consist of three parts. These materials are being translated in the six local languages and will be published locally in FY15.
Booklet: a passport sized document which all youth will receive in the training, that includes key checklists and reminders as well as emergency information.
Manual: introduces the youth club format and provides facilitation sessions for adults and youth
Toolkit: features 31 sessions that focus on life skills to prevent unsafe migration and trafficking.
Stories of Change: the Vanguard series
Paving innovative ways to combat trafficking and unsafe migration. 
Story 1: A future in the village
ETIP Newsletter