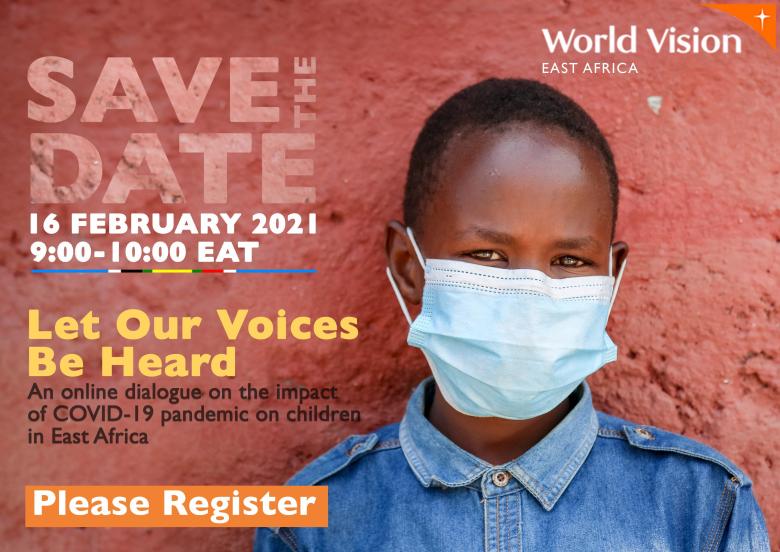 Let Our Voices Be Heard: An online dialogue on the impact of the COVID-19 pandemic on children in East Africa
16 February 2021
9:00 - 10:00 East Africa Time (GMT+3)
Listening to children is at the heart of World Vision's child-centred approach and our commitment to amplifying the voices of children and young people on the world stage. 
The research we conducted as part of our ACT NOW Report facilitated the in depth engagement with these children which provided us with a unique insight into their lives throughout the pandemic, their daily challenges, their resilience, and their recommendations for governments, civil society and the private sector to improve services on child protection, education, health, and child protection.
World Vision is inviting national government decision makers, children and youth on a dialogue to discuss issues concerning children, with the following objectives:
Empower children to share their experiences and recommendations during COVID-19 to influence national and regional decisions to prioritise child rights

Providing a platform for dialogue between children/youth and national government representatives

Bringing public awareness to issues being faced by the most vulnerable children
Click here to register for this event.