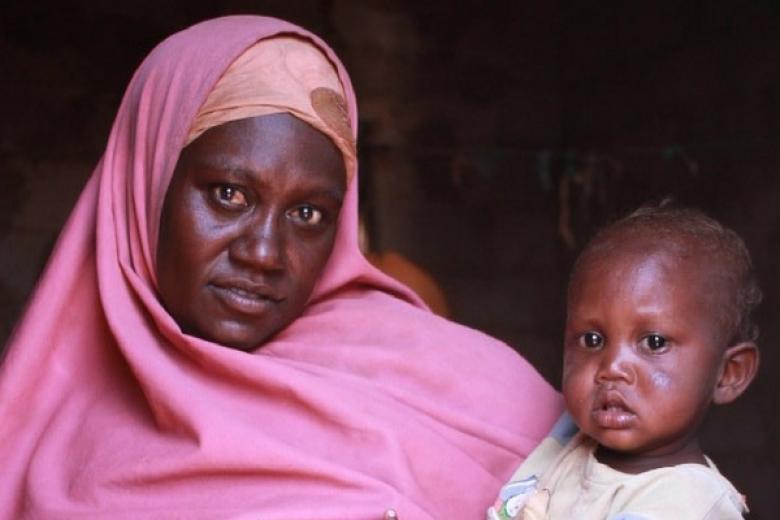 A Mother's Affliction - Somalia in Crisis
Monday, May 15, 2017
There are six million reasons to pray about the hunger crisis in Somalia, but sometimes it takes one face and name to recognise the real lives at stake. This is the story of Umi, a brave mother desperately seeking food and water for her children.
"My name is Umi Said, and I have 7 children. Sometimes when I'm away from home, looking for something to eat, the children will eat the dirty garbage and things on the ground. Then they will get sick."
Umi is just one of the millions of Somali mothers enduring the hunger crisis. Mothers like Umi are coming face to face with incomprehensible horrors, watching their own children suffer from severe malnutrition. As the drought continues to devastate those in its path, women, children and the elderly are most at-risk. The lack of water and proper sanitation easily leads to deadly diseases like diarrhoea and cholera.
In response to this dire crisis, World Vision, in partnership with others, has scaled up its response to save lives and help prevent people from slipping into famine in the coming months.
Since the beginning of the year, World Vision has reached 218,550 people in Somalia with food assistance, health assistance, water, sanitation and hygiene services, nutrition services, education as well as non-food items. World Vision aims to assist more than 1 million Somalis affected by the drought by the end of 2017.

Join churches worldwide responding to this crisis through the Global Day of Prayer to End Famine, a broad coalition of more than 100 faith-based organisations representing more than 1 billion Christians.