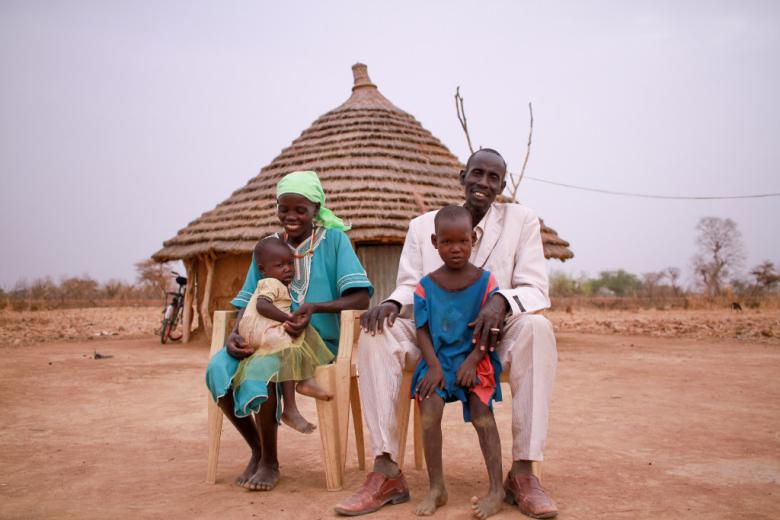 We pray for peace in South Sudan
Monday, May 15, 2017
The Book of Hebrews tells us "faith is confidence in what we hope for and assurance about what we do not see."
I imagine it being very challenging to have faith or hope in the context that so many South Sudanese live in. Famine has already been declared in areas of the country. Conflict, poverty and hunger are daily burdens.
In this video, we hear a message of hope. We see a vision of a world that is free of hunger and violence.
Imagine if this call for peace and justice was shared in every place of worship and every hall of power worldwide.
More people face famine today than any time in modern history. Millions more are suffering from drought and hunger across East Africa.
World Vision has joined more than 100 other organisations to call for a Global Day of Prayer to End Famine this Sunday 21 May. I hope we will all continue to pray and hear the prayers of our brothers and sisters every day until this global hunger crisis has passed. I pray that we will all ask how we can be part of making a hungerfree world possible.
Join us. Share this video and other resources with your faith community. And please share your prayer and invite others to get involved using #praytoendfamine on social media. 
Together, a hungerfree world is possible - even in South Sudan and the world's most hard to reach places. 
Join churches worldwide responding to this crisis through the Global Day of Prayer to End Famine, a broad coalition of more than 100 faith-based organisations representing more than 1 billion Christians.