5 Global Crises the world
can't ignore in 2022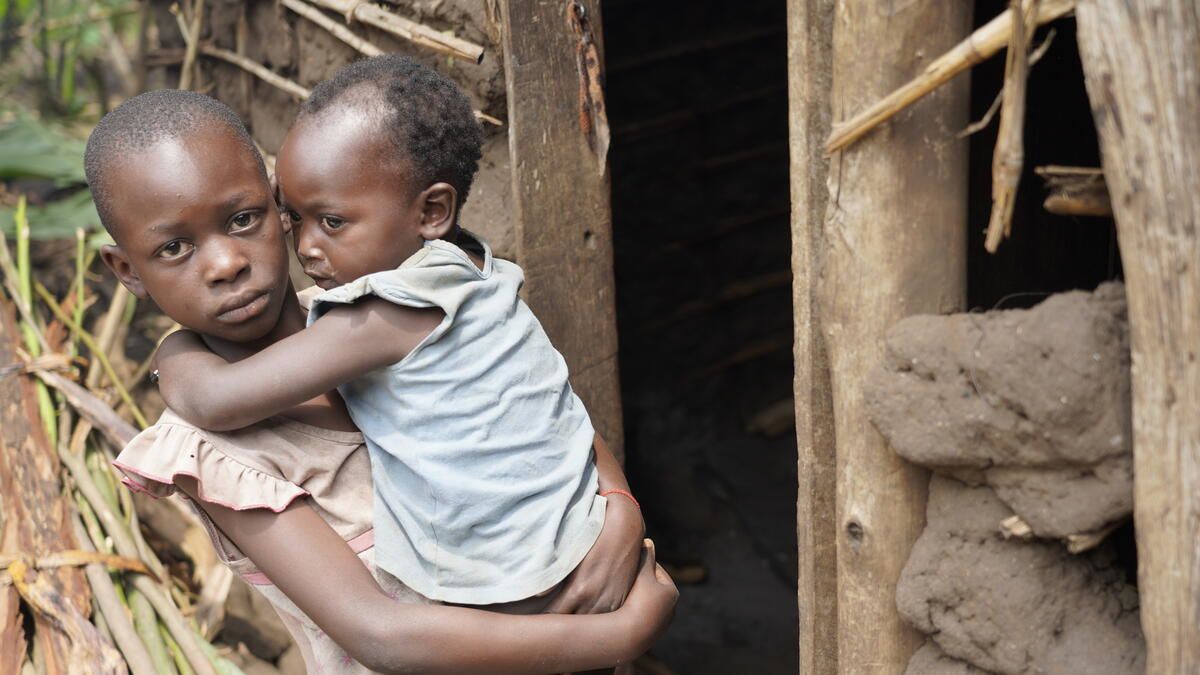 Hundreds of millions of children are caught in the epicenter of intersecting crises that are damaging the health and hopes of a global generation of girls and boys.  Decades of progress is going into reverse, and insecurity, unrest and uncertainty are on the rise in nation after nation. 
These are the five crises facing children that the world cannot ignore in 2022.
1. Hunger
The threat of starvation now faces 45 million people in 43 nations around the globe. 
Children in hunger hotspots in Africa, Latin America, Asia and the Middle East do not know where their next meal is coming from. Millions are living on the cusp of famine and need food urgently if they are to survive.  Dreams of defeating hunger by 2030 are seriously off track due to the conditions driving hunger, which include conflict, COVID-19 and climate change.    
Aside from the threat of starvation, severe malnutrition affects over 45 million children around the world and the hunger crisis is growing rapidly. Children's long-term physical health and mental development is damaged when they do not get the vital nutrition they need.

2. Conflict

There are now more active conflicts than at any time since 1945. 
Civil and internal conflicts, insurgencies and political chaos in places such as Yemen, South Sudan, Ethiopia, DR Congo, Afghanistan, Venezuela and Myanmar are driving massive displacements of people. 
Globally there are now more than 82 million people living in refugee and displacement camps or away from home, creating tensions among host communities, forcing families to make dangerous journeys and opening up the vulnerable and especially women and children to trafficking gangs and exploitation. 
As the world grapples with the numbers, food rations are being cut, even for refugees, to feed those who will die without help.
3. Climate Change
Extreme weather is becoming common as the world warms. 
The latest international climate change conference in Glasgow, Scotland, failed to produce the commitments to keep temperatures to 1.5C, threatening the world with tipping points and unpredictable outcomes.   
Recurring droughts in East and Southern Africa and Afghanistan; flash floods in Asia and Latin America; and violent wind and fire storms that affect even wealthy countries, are destroying homes and livelihoods and creating new vicious cycles of poverty.
Rising sea levels, changing seasons and the threat of new disease outbreaks are affecting both rural and urban communities and increase tensions as water supplies shrink, food prices spikes and people abandon their homes to find security elsewhere.  
At the centre of this are children who are forced to abandon school to find work, who go hungry or who become climate refugees.
4. Child abuse
In the face of multiple types of disasters girls and boys face huge challenges that are deeply damaging to their dreams and hopes for a better life. 
Conflict, hunger, displacement and poverty are forcing them and their families to take terrible decisions in order to survive.   The pandemic has seen child marriage rates increase by the largest amount in 25 years. World Vision's own analysis found a child going to bed hungry is  60% more likely to be married than peers who are not. In places like Latin America children are especially vulnerable to trafficking and drug gangs and sexual exploitation, while around the world 160 million children are now working, the first rise in two decades.
At World Vision, we have been walking alongside vulnerable children, their families and communities for more than 70 years. The issues may change overtime, but we remain committed to helping all children experience fullness of life.