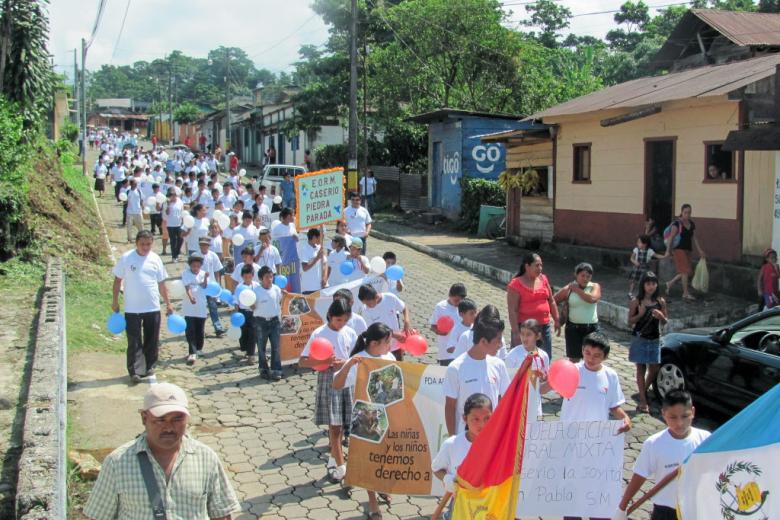 Children embrace their rights
Tuesday, October 23, 2012
Around 1,000 persons from 18 schools walked in the streets of San Pablo community, located in San Marcos department at the northwest of Guatemala, near to the border with México, to spread the word about Children's Rights among the population.
 This activity was organized by the regional office of World Vision Guatemala in San Marcos where representatives of the Area Development Programs of the region, municipal and legal authorities as well as the Municipal Children´s Protection Office, National Police, Firemen and children from the surrounding communities participated. 
According to Carlos Miranda, Regional Sponsorship Coordinator, the purpose of this demonstration was to promote justice and inform about the rights every child has in order to ensure that local authorities and population get involved in the protection and care of children. 

The Judge of Childhood and Adolescence, Hilda Briones, said "Every child has dignity and deserves a better world. We all are responsible to create an adequate environment for Guatemalan childhood to grow up!"

Also, Marco Antonio Rivera, Regional Manager of the World Vision office in San Marcos added "Children are a preferential option of God. We must be participants to allow children to have a life in fullness!"

The demonstration took place all over the town of San Pablo and ended with a mass meeting at the central park.
 By Karla Recinos