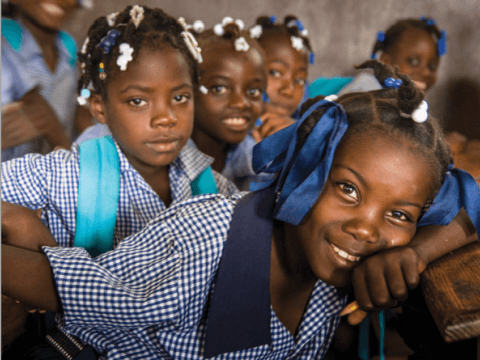 Haiti anniversary
Five years ago, the 7.0 magnitude earthquake of 12 January exacerbated decades of political, economic and social inequalities embedded in the Haitian soil. With approximately 3 million people affected, this event was the most devastating natural disaster the poorest country in the Western Hemisphere has ever experienced.
Roughly one-quarter of a million lives were lost and 300,000 people were injured. 
Roughly one-quarter of a million lives were lost and 300,000 people were injured. About 1.5 million individuals were forced to live in makeshift internally displaced persons (IDP) camps.
As a result, the country faced its largest humanitarian call for assistance. In response, World Vision called upon the largest unified effort of its national and global support offices. The Haiti earthquake emergency response team assisted almost 2 million people during the first 90 days following the disaster. These efforts included providing basic services such as food assistance; shelter; water, sanitation and hygiene (WASH) services; protection/security; non-food items (NFI); family reunification; child protection services and education. 
Making the transition from emergency to recovery and rehabilitation proved not an easy task. World Vision worked with national and international partners to tackle the challenges that impede progress for the humanitarian and spiritual development of Haitians around the country. 
As expected, some of the issues prior to the earthquake continued to persist in Haiti, such as weak political governance, lack of infrastructure and limited access to basic resources.
Despite the difficulties faced throughout five years post-earthquake, World Vision's commitment to Haitian children and citizens never dissipated.
Related Stories: 
Key achievements from January 2010 – January 2015
In the five years since the earthquake, World Vision:
provided over 40,000 households with emergency shelters at 49 different internally displaced persons (IDP) camps, and reinforced shelters for 2,500 households

built 2,782 temporary shelters and provided 600 home improvement kits to support the resettlement of IDPs

provided food assistance interventions to at least 2 million people over the lifespan of the response

supported 365,491 people in a US$11.5 million response to the Category III food security emergency declared in November 2012

constructed 10 schools, increasing access to education for many boys and girls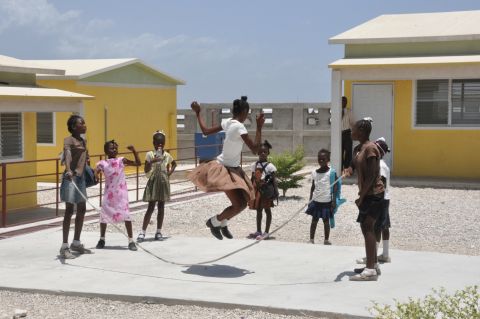 distributed hygiene and school kits for 450 schools in partnership with UNICEF

established 30 Child-Friendly Spaces (CFS), which benefited 7,731 children, and trained 334 animators

established 30 early childhood development learning centres (ECDLC), benefiting 1,195 children (51% girls)

supported approximately 250,000 students in 848 schools through school feeding programmes, bringing about an evident decrease in the gender gap in enrolment

provided cholera prevention and treatment for at least 300,000 people through 27 oral rehydration points and 15 cholera treatment units and centres

strengthened health services in 14 hospitals, constructed and rehabilitated facilities, and trained 296 health personnel

operated 12 mobile and static clinics, attending to approximately 109,000 cases from earthquake-affected populations

provided health and hygiene education and health supplies, and facilitated vaccinations via 420 trained community health workers 

provided potable water for close to 24 months across 14 World Vision-managed and 12 non-World Vision managed camps with at least 90,000 IDPs

built and maintained 8,291 hand-washing stations near latrines

trained nearly 19,000 people in improved agricultural practices, provided agricultural inputs to 26,000 people, and provided vocational skills training to 550 youth

offered training and capacity building to 989 children and youth through the Center of Hope during 2014

trained 2,700 people (77% female) in business skills and provided small start-up grants

supported the formation of more than 40 savings groups with nearly 950 active members, mostly women.