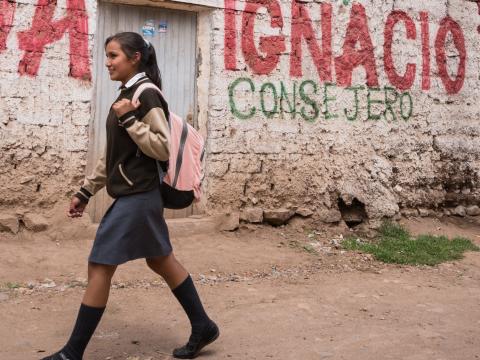 Using health to end violence against children
Each year, more than one billion children globally suffer violence that jeopardises their future survival, health and education. Health systems, as part of national multisectoral responses, can play a unique and critical role in preventing and addressing violence against children.
The World Health Organization (WHO) recently developed the Global Plan of Action to strengthen the role of the health system within a national multisectoral response to address interpersonal violence, in particular against women and girls, and against children. The plan, adopted by the World Health Assembly in May 2016,offers a set of practical actions directed at WHO Member States. 
This is one of many initiatives by WHO and other numerous stakeholders committed to ending violence against children. World Vision is proud to be a part of the recently launched Global Partnership to End Violence against Children which aims to provide a global platform to articulate and unite efforts, and accelerate impact for children.
As we prepare to launch our global campaign to end violence against children, we have approached the six candidates for the position of WHO Director General and asked them how they would prioritise the implementation of the WHO plan and what advice they would give Member States in this respect.
Below are the responses of the three remaining candidates in alphabetical order. Learn more about each candidate here 
__________________


Dr Tedros Adhanom. Minister, Special Advisor to the Prime Minister of Ethiopia. Former Minister of Health and Foreign Affairs.
Dr David Nabarro. Special Adviser of the UNSG on the 2030 Agenda for Sustainable Development & Climate Change.

Dr Sania Nishtar. Former Federal Minister of Pakistan for Health, Science and Technology, and Higher Education.