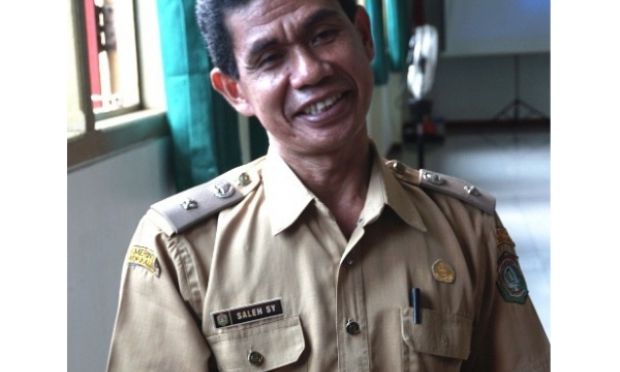 Merapi Village in Sekadau District, West Kalimantan is proud of what they have achieved since 2018 and that is all for the welfare of the children in the village. Saleh (47), Head of Merapi Village revealed, "Wahana Visi Indonesia (WVI) has assisted Merapi Village since 2009-2010. Now, eight years later, we have received the benefits, especially children's health and education."
The village government has carried out several programs such as access to clean water and building a toilet in each house, as well as Early Childhood Care and Development - Holistic Integrative (PAUD-HI). To fulfill the basic rights of children, the village government cooperates with schools in regards to make Child Identity Card (KIA). Saleh explained, having a KIA and birth certificate is important. Both of them are not only as a child's identity but also a document needed for school registration. Back then there were many children who did not have birth certificates. "The officers came to each house to ask what the obstacle was. It turned out that many parents did not have a Marriage Certificate," he continued.
Saleh said, in Merapi Village, there were many married couples who had only marriage in accordance with religious rites or illegal marriage. Besides, there were also child marriage cases. These are the reasons why the parents do not have a Marriage Certificate from the Civil Registry Office.
The village government is trying hard to give awareness to the parents regarding the ownership of Birth Certificate. One of the efforts is to hold a marriage itsbat (marriage ratification according to Islamic belief) in collaboration with the Sanggau Religious Court. This event was attended by 30 couples. Each pair was charged IDR 600,000 in order to receive a Family Identity Card, Marriage Certificate and Birth Certificate for their children. "Some couples only paid IDR 300,000. The other half was supported by village government and WVI)," Saleh said.
Now according to Saleh, 97% of children in Merapi Village have Birth Certificates. In total there are 654 households, 2,304 people and around 500 children in this village. "We will continue to fight so that the remaining 3% will immediately have the Birth Certificate," Saleh said firmly. He hopes that the children will continue their study up to high school level.
Written by: Regina Veronica Edijono, Editor, Wahana Visi Indonesia