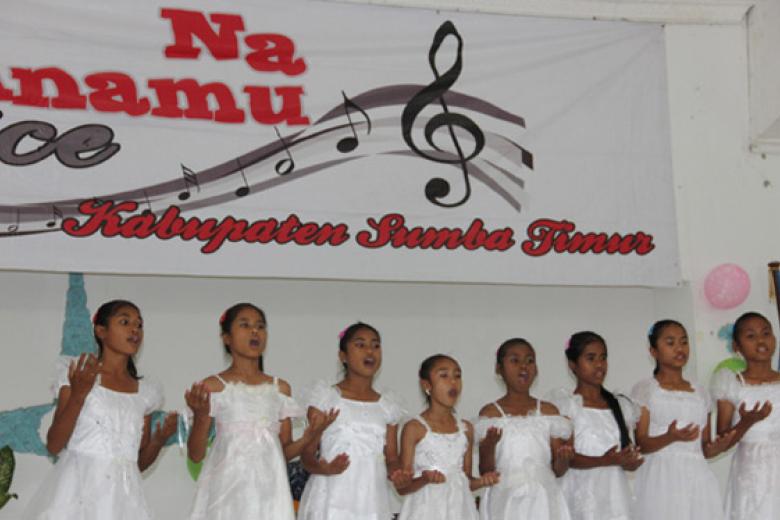 "I Have a Dream" make our dream come true!
Monday, May 11, 2015
Tustita, 12, led her friends in Majesty Voice, a children's choir group. They performed their best in front of the audiences in National Hall in Waingapu. Intan and her friends showed their talent by singing "I Have a Dream". Their incredible voices entertained everyone.
The eight girls in the Majesty Voice choir group come from Karita, a village in East Sumba. They joined in every choir competition held in East Sumba. It didn't matter if they won the competition or not, as long as they could show their talent.
To reach their dream of earning first place, the children who were assisted by World Vision in East Sumba trained hard every day. The children were also instructed by Henokh, Stefanus, and Rendra, teachers who trained them to write and speak in English. They were willing to train children because they were impressed by the children's spirit.
In the final season of Na Anamu Voice in East Sumba, Majesty Voice came out in first place!
Like the song "I Have a Dream", Tustina, Titin, Serfani, Jelani, Reni, Ina, Fransiska, and Cindy reached their dream since they were willing to work hard.
*Written by Beatrix Mbete, former Monitoring Evaluation, Wahana Visi Indonesia at East Sumba operational office