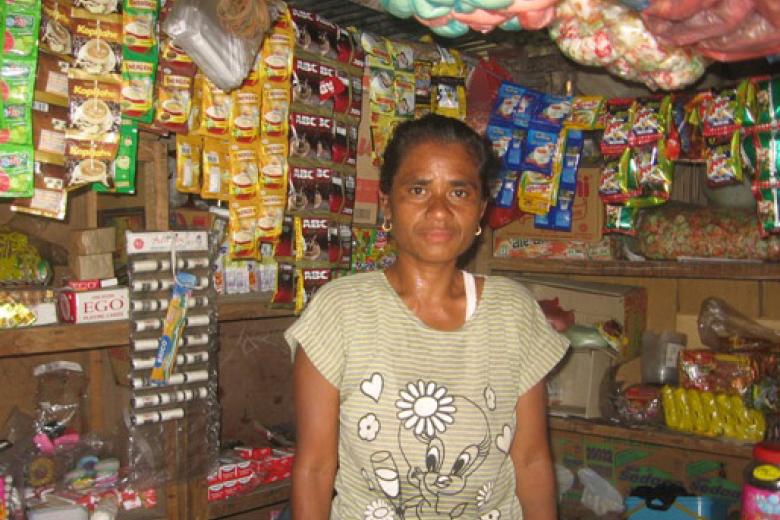 New capital is expanding our business
Wednesday, January 21, 2015
Petronela Anunut, 43, who preferred to be called Nela is a housewife that resides in Noenasi, a village in North Central Timor, Indonesia. Since 2000, she has owned a small stall located near her house, though due to insufficient capital she wasn't able to expand her shop.
Wahana Visi Indonesia (WVI), a partner of World Vision, through their Economic and Agricultural Development (EAD) program in North Central Timor, has assisted and trained the villagers especially parents.
Villagers could participate in entrepreneurial and bookkeeping training sessions to give them the tools to expand their business. With the cooperation of People's Bank of Indonesia (BRI), Noenasi villagers had the opportunity to take small loans from the bank.
On this occasion, Nela received a loan. She used the money to buy more stock for her shop stall.
"I'm happy because WVI has helped us, my business is growing. In my village, I have the biggest stall! Now, I can save money for my children's education," said Nela.
*Written by Yumince Pinat, Development Facilitator, Wahana Visi Indonesia at North Central Timor operational office