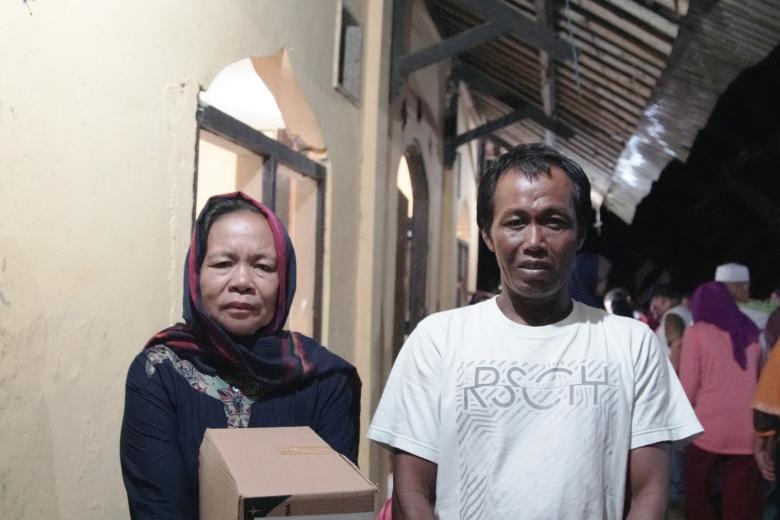 Sunda Strait's Tsunami: I Surrender Myself to God
Thursday, January 3, 2019
Ace (45 yo) is a fisherman. Every night he goes to the sea, therefore he used to see high waves. However, Saturday night (12/29) was different. Ace and his eleven friends saw the high waves from their boat.
 "I saw it with my own eyes how the waves in front of our boat became high and higher, then it rolled us under. I was scared and surrender myself to God on that night," Ace told the story.
 "My friends were behind me," he continued. "There were also other boats around us overturned by the high waves. They cried for help. My friends and I could only help three people to get on our boat," he claimed.
 Ace admitted that he took off his clothes and only wore short pants, so when the boat flipped upside down, he could swim faster. God's miracle occurred for Ace and his friends. All of them who stayed on the boat was safe. Then, they went home in the morning.
 "As soon as on land, I was looking for my family. I can't find them everywhere, until a few hours later I found them in the shelter. Thank God they're all safe," he completed the story.
 Ace is one of a survivor of Sunda Strait tsunami disaster. Ace and his family also become the beneficiaries of Wahana Visi Indonesia. He got several things in Family Kit to complete his family needs while staying in the shelter.
 Wahana Visi Indonesia has been doing emergency response in Pandeglang, Banten since December 22, 2018. During the emergency, Wahana Visi Indonesia has distributed several kits (shelter kits, children kits, hygiene kits) for more than 500 affected people in Pandeglang.
 Written by: Gracia Thomas, Social Media Officer Wahana Visi Indonesia