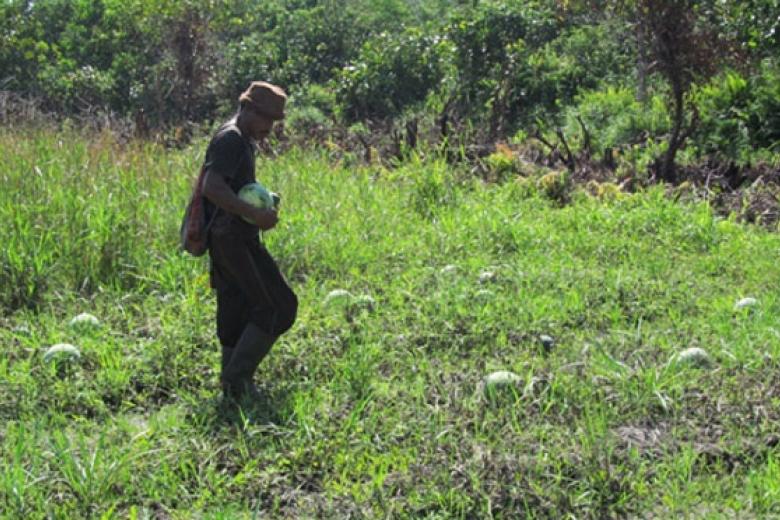 Tarmizan, A model farmer from Lela village
Tuesday, December 2, 2014
Tarmizan is a model farmer in Setajak Sub Village, Lela Vilage in Sambas district. He joined a series of training sessions facilitated by Wahana Visi Indonesia, including superior rubber cultivation and on how to produce compost. After the training, he immediately put his new skils into practice. He is even sharing the new skills with other people in his community.
"There was a farmer asking me how I can cultivate watermelon so well," says Tarmizan. He explains that he uses compost as the fertilizer and compost makes watermelon grows better.
Tarmizan, along with five other colleagues, established a group that prepares seeds of superior rubber.
"Our plants have grown high. They are around 1 meter high," Tarmizan says.
"I have felt the benefit of producing compost and grafting. But it is still difficult for me to persuade other people to do what I have done. They have many reasons. I want us all to be successful, not just myself," says Tarmizan.
*Written by Lina Lumbanraja, Economic Development Coordinator, Wahana Visi Indonesia at Sambas operational office