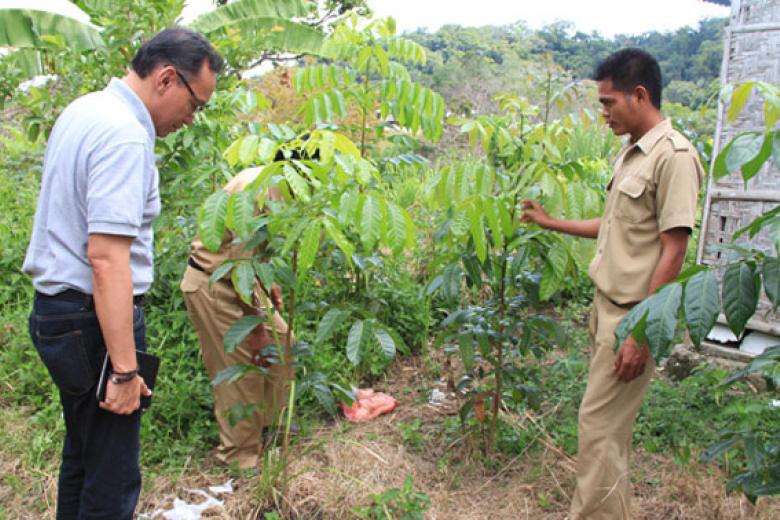 Trees helping children save money for the future
Monday, October 26, 2015
It was a hot day in East Sumba. The geographical condition of East Sumba causes drought-like conditions so that some families don't have enough clean water.
One of the worst areas is in Haharu sub-district. The drought also prevents growing nutrious vegetables in the garden.
Wahana Visi Indonesia in East Sumba, together with the East Sumba government, initiated a programme called Utang Na Anamu or Forest for Our Children. Through Utang Na Anamu, the villagers plant many trees as main commodities such as jati emas, gmalina and mahogany. The trees are grown on a plantation called demonstration plot. The sales revenue will be used for  children's education in the future.
The programme began in 2011. Although it was difficult at first because of lack of community cooperation, through WVI assistance people learned that saving money for their children is really important.
"By planting trees in demonstration plot, we have made our environment green," said Pudar Panjijawa, Chief of Wunga Village, a village in Haharu sub-district.
Near the demonstration plot, the villagers also plant corn and mung bean which is used to cook healthy food for Integrated Health Post (Posyandu) activities in a Wunga village. For four years, the drought in Haharu is finally over thanks to the water storage increase due to the reforestation project.
Utang Na Anamu doesn't only impact children but also local society and the environment. Hopefully with the 'tree saving' program, drought in East Sumba will be fully overcome.
*Written by Rena Tanjung, Field Communications officer, World Vision Indonesia