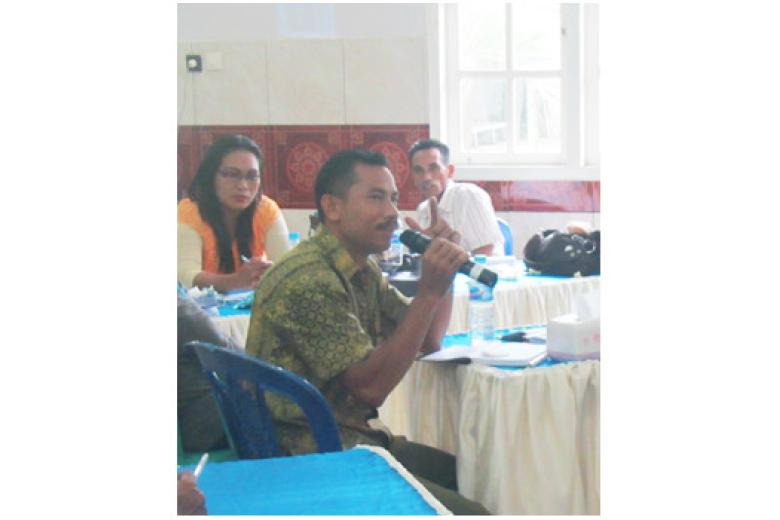 We Determine Our Own Future
Tuesday, May 13, 2014
Usually a sponsorship cadre in the assisted area of Wahana Visi Indonesia is a female. But it does not apply in the West Kao, in North Halmahera Operations Office where the cadre is a man. His name is Yaber.
Yaber is 41 and the father of two children. He has served his community as a pastor for seven years. Yaber is also not reluctant to roll-up his sleeves for farming and gardening. He has some land where he cultivates rice, coconut, and peanuts which have helped suppliment the income of his family.
Yaber become a cadre in 2010 with the primary task of connecting Wahana Visi with the parents of sponsored children. Yaber visits the sponsored children's homes to help coordinate correspondance with their sponsors.
Yaber serves his community because he believes that the sponsorship program is useful for the children, particularly in the area of his ​​service.
With the residents consisting of 165 families, Yaber believes the partnership will greatly help to overcome the existing problems in the village. Yaber's engagement with Wahana Visi for three years has provided him with a lot of experience. He has learned a lot of lessons.
His confidence motivates him to continue assisting the children and their communities in order that they will be self-support on their way toward a brighter future. 
*Written by Juliarti Sianturi, former Field Communications Officer, World Vision Indonesia